An apparently two-year-old document, purporting to be an internal overview of Microsoft's plans for the Xbox 360's successor, surfaced overnight, and while many rightly cast doubt on its authenticity, the claims it makes are not too farfetched. Some have even been reported before.
The document, evidently a PowerPoint slide presentation, is at best an official but dated plan for Microsoft's console strategy from 2013 on, and at worst is some business student's presentation or a pie-in-the-sky wish list of everything a fanboy wants for $299—starting with a console six times more powerful than the Xbox 360.
In either case, it definitely churns up discussion of what people want and expect when Microsoft brings out its next console, widely believed to be on the way sometime in the next two years.
The document came to light via NeoGAF early this morning and later was published to the document hosting site Scribd. It was then removed on demand of Covington & Burling, a law firm that has represented Microsoft. Kotaku has excerpts of its pages below.
While Kotaku can't confirm anything about the document or its origins, we have done our own reporting on Microsoft's next-generation plans before. In January, Stephen Totilo, speaking to several informed sources, reported that the Xbox 360's successor would feature a Blu-Ray drive and new version of the Kinect sensor. In February, Luke Plunkett, also speaking to multiple sources, identified the console's code name as "Durango." "Durango" isn't mentioned anywhere in this document, but Blu-Ray inclusion and a Kinect successor are.
G/O Media may get a commission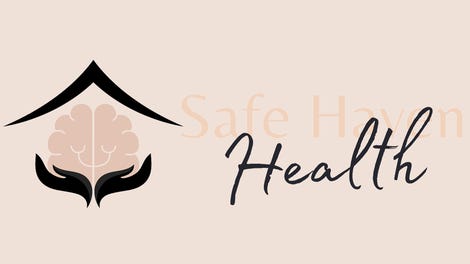 Addiction counseling
Safe Haven Health
Also in January, IGN, citing unidentified sources, said the console would be six times more powerful than the current 360, that production would begin at the end of 2012 and the unit would be on shelves by the 2013 holidays, claims made in this document. Further, Nukezilla back in May reported rumors that the next Xbox console would use augmented reality glasses, featuring illustrations that appeared in this document.
To summarize it broadly, the slide presentation describes a system integrating AR glasses and other hardware sources—the console itself, a new Kinect sensor (which appears to be integrated into the console's casing) and app-enabled smart devices.
The section describing the new console's marketing position is what leads many to believe the document is from late 2010. While Kinect and Kinect titles announced at E3 in June of that year are mentioned, the Wii's successor is called the "Wii 2" and is "heavily rumored/blogged." The OnLive Micro Console, which released in late 2010, is listed as "announced." Fable is routinely referenced as an example of "latest and greatest content."
Though this document, if real, would have been prepared before Kinect's launch in November 2010 (Sept. 24 is given as a date on one page) it is already discussing a "Kinect V2" with "improved voice recognition," "better 3D play space recognition" and "four player concurrent tracking."
Further down Kinect gaming with props is featured, showing the illustration of a boy playing a baseball game, bat in hand. In a description of what "transmedia gaming" means, an example is given of golf: "Watch and play a match of Tiger [Woods] at St. Andrews [course] and see his shots inserted in real time in your game experiences."
A SmartGlass-like experience, unveiled at E3 this year, also is described. An example is given of two friends on a couch, both looking at smart devices as a game of Madden NFL is on the screen. "Privately select your play on your personal screen and watch the result on the big screen," the slide says. Another example suggests someone watching a show could use it to learn more about actors or items featured in the telecast. These same examples were given at E3 this year.
The document positions an "Xbox 720" releasing in 2013 as an all-in-one entertainment station serving content to multiple devices—tablet, PC or smartphone. More sophisticated pitches to developers, operators and original equipment manufacturers also are detailed.
Most intriguing, however, is the slide entitled "The Road to Fortaleza," the name for glasses that will serve augmented-reality and traditional video content from the new Xbox. The glasses are described as arriving after the new console's launch, at first being introduced as devices to enhance standard television viewing, then paired with mobile technologies, and finally serving content delivered by the new Xbox itself.
Of course, all of this could be an extremely committed forger taking notes from reports he's seen elsewhere. While calling its authenticity into question is legitimate, there's no evidence for why this is or isn't fake; it's an argument leaning on cognitive dissonance either way. Would a hoaxer really spend this much time on something? Would the company that makes PowerPoint really produce a PowerPoint that looks this heinous? And so on ...
It is, however, noteworthy that "Xbox 720" has never been used on-the-record by Microsoft in any discussion of its next console—Microsoft has never used any speculative name on the record, for that matter. "Xbox 720" is slang used by gamers, readers and the specialty press, though "Xbox 720" did appear as a futuristic advertisement in the film Real Steel. So its use here, throughout the document, invites a heaping spoonful of skepticism.
Reached for comment, a Microsoft representative said the company does not comment on rumor or speculation.
Kotaku has also spoken to sources who would be familiar with Microsoft's plans for the Xbox 360's successor and they say that while some features and information ring true, at best this document represents an outdated plan. None of our sources, however, was able to rule out the possibility that the whole thing is an elaborate hoax.
Rumor: Leaked Document Detailing MS Future Plans for the Xbox Line. 56 Pages Long. [NeoGAF]