This past April, gamers in South Korea were upset about seemingly endless League of Legends server maintenance. It's now late May. Things, apparently, have not gotten better.
Last month on April 11, Riot Games made an official apology for all the server headaches South Korean gamers are experiencing.
Since then, as tipster Sang points out, here's how League of Legends has been looking for the country's players:
4/12 ~ 13: Unstable connection/Certain payment methods unavailable

4/14: Unstable connection/Login queue backed up
4/20: Unstable connection

4/21: Unstable connection

4/26: Unable to login/Game crashing/Net cafe bonus not triggering

5/3: Unstable server

5/11 ~ 12: Unstable server

5/15: Login queue backed up/Unable to relogin/Increased latency

5/16: Login queue backed up/Increased latency

5/17: Unstable server/Login queue backed up/Game lobby disconnect issues

5/19: Unstable server

5/20: Unintended relogin for certain players (players got kicked from the game)/Unable to relogin/Increased latency

5/23: Observer mode error/Friends list not loading

5/25: Login queue backed up/Unable to relogin/Increased latency

5/26: Unable to start ranked Team Mode/Unable to recharge RP/Unable to connect/Unable to start game/Website unavailable

5/28: Unable to login/Unable to start game/Website unavailable
One Korean gamer even made a website to track LoL's server status around the world: On the website, the green bars means everything is okay; the yellow bars means the servers are crowded, the red bars means there are issues, and no bars means the servers are down.
G/O Media may get a commission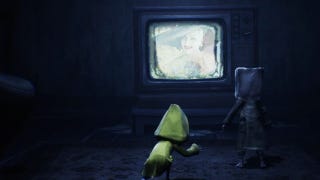 Horror Video Games to Play Leading Up to Halloween
Spooky and scary
Something video games have over their film counterparts when it comes to horror is the player's agency. Sure, watching the slasher claim their next victim can get a jumpscare out of you, but you know what's scarier? Knowing you had the power to stop it. Watching someone slowly open a door and enter a dark room is unnerving, but having to do it yourself will send shivers down your spine and paralyze you with fear.
According to the site, here's Europe:
North America:
And finally, South Korea:
It's been so bad that one Korean gamer went on Reddit recently to complain, pleading for Riot Games to fix these server issues. Marc Merrill, the President & Co-founder of Riot Games and Exec Producer of League of Legends, apparently replied in the thread, writing:
Our teams have been working on this round the clock and we've spared no expense. It's a lot harder than it looks from the outside, and as you can see by the market share chart here: http://www.gametrics.com/ the massive success of LOL in Korea actually compounds the challenges.

We will resolve these issues and this is not just a focus for Riot Korea - our global team has this as a major priority.

Appreciate your patience while we work though this!
Starting in July, Korean kids are out of school, so that will bring in an influx of players. That is, if these server problems don't alienate everyone by then. So if Riot Games are going to fix the servers for Korean players, it better do that soon. Time isn't the only thing running out. People's patience is, too.
Update: To make matters worse, Korean internet cafe ("PC bang" in Korean) owners were apparently charged by Riot Games during the recent server outages. According to GameMeca (via tipster Sang), the PC Bang Owners Association sent an official inquiry to Riot Games' Korean branch.
The association is also asking Riot Games to perform regular maintenance to stabilize the servers, install exclusive servers for net cafes, stop billing net cafes during outages, and get a definite answer on how incorrect billing will be handled.
Tomorrow, the Korean Internet PC Association is also sending its own inquiry to Riot Games.
Riot Games said it will respond to the inquires by the end of this month.
Oh, and League of Legends is currently experiencing server issues in South Korea.
LoL Korea [Official Site Thanks, Sang!]
Photo: LoL.com
To contact the author of this post, write to bashcraftATkotaku.com or find him on Twitter @Brian_Ashcraft.
Kotaku East is your slice of Asian internet culture, bringing you the latest talking points from Japan, Korea, China and beyond. Tune in every morning from 4am to 8am.