The news today that the PlayStation 3 and Steam/PC versions of Lara Croft and the Guardian of Light will be out next week confirmed that online co-op won't be available at launch, just as it wasn't on the Xbox 360.
"We didn't want to deliver the subpar experience online," Karl Stewart, global brand director at Lara Croft development studio Crystal Dynamics told Kotaku during a phone interview today. He said that the online co-op will be added to the PS3 and PC versions "as soon as possible," but as with the 360 version, Crystal Dynamics' developers recognized late in development that the feature wouldn't be good enough for launch.
Lara Croft and the Guardian of Light is a well-received top-down two-character twist to the traditional Tomb Raider style of games. It was designed to be played co-op and was promoted until nearly the eve of its Xbox 360 release as supporting both offline and online co-op. But prior to that August release, the game's creators said that online co-op would be delayed.
Online co-op for the 360 version is now slated for release at the end of September alongside the first of five planned packs of downloadable content. The first of those packs will be free for Xbox 360 users for the first 30 days of release. It will include a trio of new challenge rooms. Stewart said that Crystal Dynamics hopes to be able to offer the same kind of release for the PS3 and Steam versions but that such a plan is not set in stone yet.
G/O Media may get a commission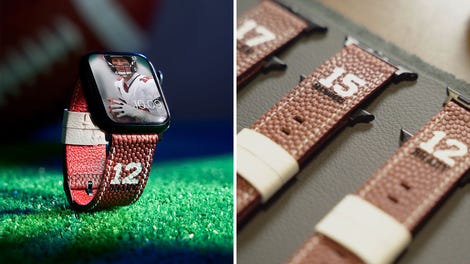 Official NFL PRODUCTS
Official NFL Apple Watch Bands
Online co-op is not in every game, but it is surprising to see it bedeviling a studio, particularly one as experienced as Crystal Dynamics.
"This is our first time doing online co-op using our engine in the studio," Stewart said. "We were open that it would have the challenges... Whether it be lag, the ability to drop in and out or the ability for the leaderboard to update as you played, these are things that needed to [work.]"
Stewart said that online play is not being held back for any business reasons, it's simply a matter of polish and taking care of it at these late parts of the game's development cycle on the various platforms. "We're committed to online co-op," he said, saying there's no chance of the feature being dropped. "We're playing [the game] internally online. It is working and it is working well. We need to make sure we got that right."
He said that the studio wants to get online co-op added to the PS3 and PC versions as soon as possible, allowing for the possibility that Lara Croft gamers on those platforms won't have to wait as long as 360 owners have been for the feature.