Each week throws off several new video game lists ranging from the humorous to the trivial. What's better? A list of those. Here's a roundup of the rundowns out there.
•The 11 Most Racist Video Games [UGO] No, Resident Evil 5 is not on this list. But yes, Scribblenauts is ... and what would be a Top 10 list without Custer's Revenge? Mike Tyson's Punch-Out!! is a surprising entrant as well.
•25 Dudes Who Look Like Super Mario [Manofest] Basically it's "famous swarthy guys with pornstar mustaches." What about former NBA coach Stan Van Gundy? Or is he just a dude who looks like Ron Jeremy who looks like Super Mario.
•5 Racing Games Better Than GT5 [The Kartel] This is really "three other games, a non-game, and Forza 3, for purposes of starting a Forza-GT flame war." Mission accomplished.
G/O Media may get a commission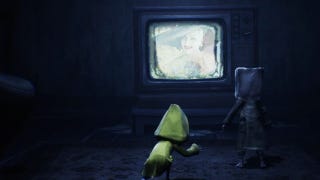 Horror Video Games to Play Leading Up to Halloween
Spooky and scary
Something video games have over their film counterparts when it comes to horror is the player's agency. Sure, watching the slasher claim their next victim can get a jumpscare out of you, but you know what's scarier? Knowing you had the power to stop it. Watching someone slowly open a door and enter a dark room is unnerving, but having to do it yourself will send shivers down your spine and paralyze you with fear.
•Top 8 Rebound Relationships In Video Game History [Ranker] After losing the NFL to EA, how about "2K Sports and Major League Baseball."
•The 11 Weirdest Video Game Endings [UGO] Metal Gear Solid 2 is No. 1. Ghostbusters is a solid No. 7. Spoiler alert, I suppose, F.E.A.R. 2: Project Origin is on the list, if you haven't played it.