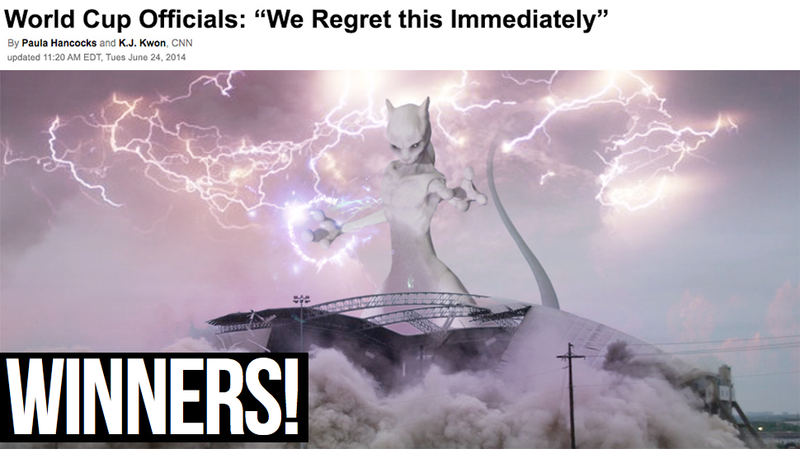 The torch has been passed — I am now officially the person to complain to if your Kotaku 'Shop Contest entry doesn't make the cut. Curogon's winning entry describes exactly how I feel right now. Thirteen additional lucky finalists follow.
Now you might be wondering what qualifies me to judge Photoshop art. You and me both. It's just a thing I do.
Tune in tomorrow for a fresh challenge, and if your 'shop didn't make it this week, it's only because I am too sleepy to appreciate its greatness.
---
Sciteach
---
Giant Boy Detective
---
Tested_Ninja
---
uscg_pa
---
Sciteach
---
Nintendonysoft
---
Ellen J Miller
---
JustWaitingForAMate
---
PixieBellecosplay
---
TPOBFalcon
---
gmapterous
---
arniejolt
---
Contrarianator
---
curugon
---