This past week we learned that Chrysler will be rolling out a Call of Duty Black Ops-branded special edition of its 2011 Jeep Wrangler. I swear, it's like Chrysler knew I was hard up for a good 'Shop Contest idea.
This one all but draws itself, children. You're all experts at skinning and masking and whatever it is you do in Photoshop or Gimp (but, God no, spare us MS Paint). The idea is pretty clear: Show us what this Jeep would look like; or show us what kind of person (or character) would drive it; or show us a better game-branded Jeep; or show us a better game-branded vehicle.
It is all on the table here. I've included images of the 2011 Jeep Wrangler as a starting point, but again, you may feel free to use any make, model or game for your inspiration. In fact, I would be disappointed if all the entries were limited to Black Ops.
Source Images: 2011 Jeep Wrangler; (alternate shot); (alternate shot)
Post your submissions in the comments. The 20 best will get rounded up and published at the end of next Saturday. Meantime, I and the rest of the starred commentariat will approve and promote as many as we can so folks can see them and pass judgment. Remember, if you're trying to get a comment account approved, turning in a worthy 'shop is an easy path to the privilege.
G/O Media may get a commission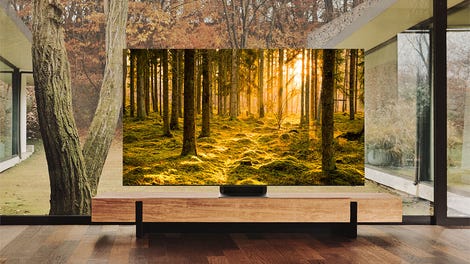 Up to 40% off
Samsung Smart TVs
Alright, gentlemen, start your 'Shoppin!