A cache of storyboards for the abandoned game "Milo," which was supposed to have been a Kinect title about a little boy's adventures, provided the grist for last week's 'Shop Contest. We've got 20 winners for you, hot and fresh!
billysan (3) turned in a brilliantly subtle play on Milo's shadow. SecretMoblin (17) made a solid reference to the old Dungeons & Dragons cartoon. UlysisAM (18) wasn't too far behind with his Neverending story motif. ARYXANDRE (1), a longtime participant, supplies Asshole Dog and Duck Hunt.
Speaking of hunting Jackalope (8) gives us Milo going through the rite of passage of drinking a deer's blood. Other rites of passage included Milo in Pokemon (BigMike McCarthy, 2) and in Resident Evil 4 (Pacman, 12, done by many, but best by him)
My favorites? Fred T Wood (6) went above and beyond the Pokememe with monochrome Milo on a GameBoy. Gio-Dude (7) went back to the drawing board and adjusted the logo to come up with a sure-fire winner. Zigzagoon's (19) homage to My Neighbor Totoro was a crowd-pleaser. But for me, for some reason, Rokeden's outstanding action shot of Milo getting thrown out at second made me laugh out loud the hardest. He's my choice, but these are all winners.
Congrats, we'll see everyone back here tomorrow.


G/O Media may get a commission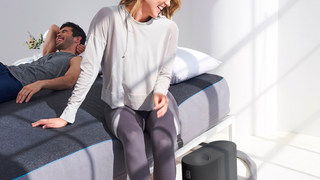 Eight Sleep Pod Cover
ARYXANDRE

BigMike McCarthy

billysan

CoreyandTrevor

Daoutlaw

Fred T Wood

Gio-Dude

Jackalope

Jimmy_Jazz

lowfat

MrPerson

Pacman

Prof.Gast

psykofaze

Quest

Rokeden

SecretMoblin

UlysisAM

Zigzagoon

ಠ_ಠ