Sometimes the easiest contest concepts deliver the most complex entries. Such was the case with our Make a Move challenge. Sure, 'Shopping a controller into someone's hand is easy, but the base image is where the real genius is found.
We narrow the roundup to 20 but when I looked through my candidate pool I had 34. That means 14 folks did good 'Shops that didn't make the cut. Here are our named finalists:
There was no shortage of veneration of the Butler, whether as Thor (jojo1288, No. 8) or Jaga's fill-in for the Thundercats (16, Rottenaugratin).
ilikev8 (7) is climbin' in your window, snatchin' your PS3s up. Quest (13) and randimkarate (14) had outstanding comedy in their entries, randimkarate's especially so. orionsaint001 (11) had an inspired look at a classic logo; Psykofaze (12) takes "You are the controller" to a new extreme.
But nothing delivers dark humor like the Sunshine State, whether it's in the form of Elian Gonzalez (3, by CAPacelli) or the Florida school board incident from a couple weeks back (19, truthtellah). Truthtellah went back and 'shopped in the Move logo, while CAPacelli got his right, right out of the box, so I'm going with him as my overall winner.
Thanks again, everyone. Because of the holiday weekend, we're taking a hiatus from this week's challenge. We'll be back next Sunday at 10 a.m. with a new one.
G/O Media may get a commission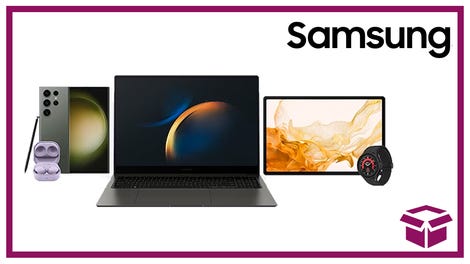 24 hour deals
Discover Samsung - Daily Deal
artisttheone

BDARKO

CAPacelli

cleesox

Duck45

FlyingDorkProd

ilikev8

jojo1288

MysticStick

OrbitofGlass

orionsaint001

psykofaze

Quest

randimkarate

riggs

rottenaugratin

Snake56

teh_me

truthtellah

uinku