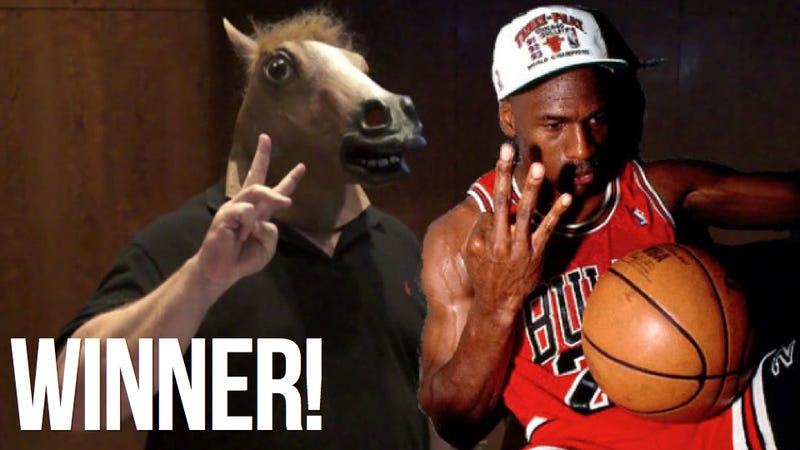 Gabe Newell went to Texas last week and ended up in quite a compromising pose—and not just because of the horsehead mask a student handed him.
Overall paparazzi No. 1 dummysystem caught Valve's chief with Michael Jordan guaranteeing Half-Life 3—as soon as Jordan's Charlotte Bobcats win an NBA title.
Which will happen first? One thing's for sure, dummysystem is already a winner, along with alll of the Kotaku 'Shop Contest finalists inside.
arniejolt

BusterHarvey

Deaphool

dummysystem

Eclipse

MakoSucks

moeSys1ak

negitoro

papaburgos

PootisMonk395

PunditGuy

retrofan

secretagentnumber6

spoonerdc5

theRealBlitzfire9

uscg_pa

YU2

Zeruos

zughammer