This past week we took stock of the terrible economy and pondered all the horrible side gigs, endorsements and moonlighting jobs video game characters have been forced to accept just to put bread on the table.
2c-b had the best of the quick-and-dirty sign swaps, because putting methadone with Mario is on-its-face funny. Patient, lots of people had Peach going into prostitution, porn or stripping, but only you thought to put Toad giving a fists-up woo-hoo to the fact she was a feature dancer, and that's why you made it. My favorites? A toss-up between Kobun's Pope Patrol and Kyosen's Shepard-as-janitor.
Here's the top 20 'shops of the past week, gang. Small housekeeping note: No 'Shop Contest tomorrow as I am not going to be in next weekend to administrate it. So we will pick this back up on Sunday, March 28. Thanks again to all the smart 'shoppers who participated!
26

2c-b

blogeek

carne

diggs

DrZaius

elvandar

Entitled

gofunaki22

Kobun

Kyosen

Maakies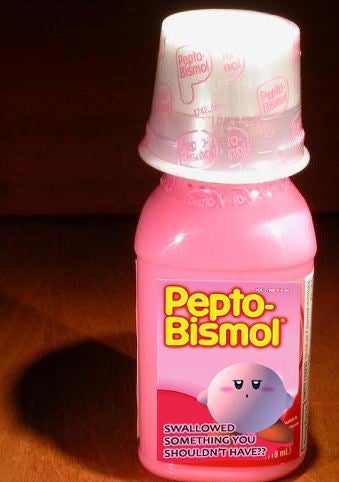 magictroll

orionsaint

ozyrk

Patient

Sandwich Mayonetta

tempest-lord

the7k

XAIO