This week we hashed out our arguments for 2009's Game of the Year and arrived at a semi-consensus on yours. A slew of other awards conferred by Kotaku staff also officially closed out the previous year in video games.
The week that was in originals:
Game of the Year
Game of the Year 2009: The Readers' Choice Award
2009 Game of the Year Finalist Debate: Assassin's Creed II
2009 Game of the Year Finalist Debate: Demon's Souls
2009 Game of the Year Finalist Debate: Uncharted 2
How To Pick The Best Game of 2009
G/O Media may get a commission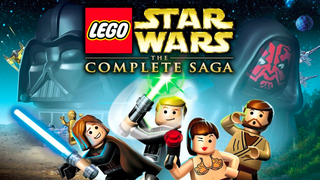 $10 or more
Humble Bundle - Starlight Bundle
The Best of 2009
The Best Video Game Costume & Character Design Of 2009
The Best iPhone Games of 2009
The Best Role-Playing Games Of 2009
The Best PC Games Of 2009
My 10 Favorite Gaming Moments of 2009
The Best Digital Game of 2009
Reviews, Previews, Hands-On and Impressions
Serious Sam HD Review: This Time It's Really Serious
Frankenreview: Dark Void
Dark Void Zero Micro-Review: Classic, Focused Fun
Assassin's Creed II Discovery iPhone Preview: Sonic-y
Dark Void Review: Innovation In A Void
Pocket God Micro-Review: Heaven or Hell?
Castlevania: The Adventure ReBirth Micro-Review: Something M2 Whipped Up
News
Why They Went With A Soundalike For Portable Ezio
Mass Effect 2 Free And Paid Downloadable Content Plans Clarified
Rock Band iPhone Store Not Dead
When A Thumb Gets In An iPhone Gamer's Way, More or Less
The Lost Characters of Tatsunoko Vs. Capcom
Capcom USA: PS3 Wand Delay Does Not Affect Resident Evil 5: Alternative Edition
Which EA Games Can We Expect To See On Apple's Tablet?
Capcom Announcing Title For Xbox Japan?
Killzone 2, Resistance 2 and Infamous Skins Coming To Uncharted 2
Capcom, Do Not Forsake 2D Fighting Games
Dethklok Wants To See You Play Guitar Hero
Why Apple's Tablet Will Include Gaming
Capcom To Adopt 2.5D For Future Fighters
An Attempt To Solve The iPhone's Joysticklessness, Radically
Capcom May Announce New Versus Game This Year
SNK Shoots Out New KOF Sky Stage Screens
Japan Getting Uncharted Game Pack
BioWare: There Will Be More Mass Effect After Trilogy Ends
Speak-Up On Kotaku: 404 Errors, Campaigns, PC Cowboys, And Goodwill Towards Tony Hawk
Getting Started With Global Agenda: A Visual Tour
Ratchet And Clank Goes Vinyl
How Cover Shaped Gaming's Last Decade
The Best-Selling Games In Australia For 2009 Were ...
Sony Delays Launch Of PS3 Motion Controller
The Brink Character Customization Video That Almost Wasn't
The Avatar Video Game Disappointment
Bioshock 2's Chief Creator Against A Tide Of Skeptics
Intern at Kotaku
Vietnam Finally Gets The PlayStation 2 (And PS3, PSP)
The Long Hello: Games 'Arrive' as a Threat to Network TV
Rest In Peace, Taco Bell Guy
God of War III's Wildest Moment (So Far) Explained
iPhone Chart Toppers: Doodle Jump Hops Onto the Charts
The Best Games Of, Sort Of, The Decade
Ready To Booze It Up With Yakuza 4?
What To Do With Polyphony Digital?
Mass Effect 2 "Super Elite" Console Bundle Announced
Guess Who "Loved" Avatar?
Sports
Tiger Woods Confirmed for Console Release as EA Opens Online Beta
EA Sports Now Taking Nickname Suggestions for NCAA Football
Columns
Stick Jockey: If It's In the Name, It's In the Game
Well Played: Video Games Survive Recession, But At What Cost?