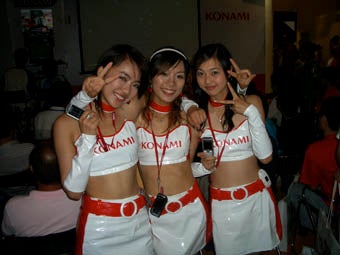 With the release of Metal Gear Solid 4, Japanese company Konami saw record high sales of ¥309.77 billion and 4.2 percent growth for the 2008 fiscal year. That's the good news. The bad news?
Konami's profit dropped 40.7 percent to ¥10.87 billion. According to Konami, the company's health and fitness segment faced depreciation. (Konami owns a chain of gyms in Japan.)
Though, its game division was healthy in an unhealthy economy. "In spite of this backdrop, Konami's Digital Entertainment segment recorded steady sales of METAL GEAR SOLID 4 GUNS OF THE PATRIOTS," the company stated, "which was released simultaneously around the world in June 2008."
For the next financial year, Konami forecasts net profit to increase 47.1 percent and sales to inch up 0.1 percent.
[Pic]