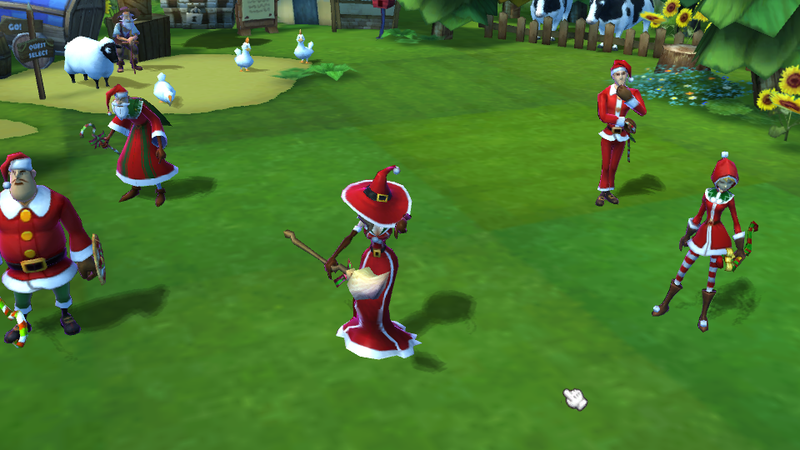 Free-to-play cross-platform action role-playing game Knightly Adventure has been capturing the hearts of iOS and Facebook players since its November 8 launch. Now developer Pangalore takes on Android, with the help of a little holiday spirit. Nothing says "Merry Christmas" like a witch, right?
Okay, so maybe the timing on the new premium Witch character is a little off. The rest of the big Christmas update is on point, covering the players' islands with falling snow, replacing in-game items with more festive fare, alternate holiday costumes for all characters and decorations to lure an unsuspecting Saint Nick to your base of operations, where you can harvest him for parts. Or not.
The update also brings fixes to the iOS version of the game, as well as the aforementioned Witch, adding a second casting class to a lineup that was light on the magic.
If only the Android version was as comprehensive as the update. Currently only the Samsung Galaxy S II, S III and Tab are supported initially (not even my beloved Note II?), so most Android players are still better off catching the game on Facebook.
iOS players can grab a copy here.