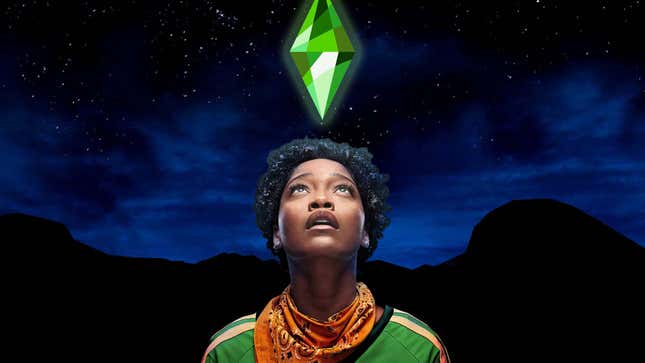 Keke Palmer, the actor known for her recent roles in Nope and Lightyear (or as the titular character in the Nickelodeon True Jackson, VP depending on which side of 2000 you were born) has been thriving as of late. As a former Nickelodeon/Disney Channel kid, I'm always happy to see anyone from that era doing well outside of their child star origins, so Palmer's continued persistence in pop culture is a win, for both her and me. While this multi-talented individual is booked and busy, people are asking her to add Twitch streamer to her resume after she took to Instagram live to narrate her Sims gameplay.

The Sims 4's Free Infant Update Can't Compare To The Growing Together Expansion
Palmer streamed herself playing The Sims 4, specifically, the Wicked Whims mod that includes various NSFW content and options, for her Instagram followers earlier this week, creating storylines for her Sims and acting them out. After this, fans of the games graciously accepted her as one of them.
Several clips of Palmer's Sims antics have gone viral on social media platforms like Twitter, from her weaving narratives for her characters to her reacting to glitches and making stories around them, as well.
Now that she's proven herself an excellent commentator, fans are rallying to see Palmer on streaming platforms like Twitch or YouTube playing The Sims.
While you likely know Palmer from her work in movies, she's also a true meme queen, having gone viral in multiple instances on platforms like TikTok and Twitter. She's the source of several viral sounds on TikTok, such as when she interviewed Megan Thee Stallion at the Met Gala 2021 and when she was interviewed by Vanity Fair on a lie detector test. She's clearly made for Twitch clips.
All of this comes a few months after The Sims 4 made the shift to free-to-play back in October. So if Palmer doesn't end up making a Twitch to document all her Sims' antics, those whose interest may have been piqued by her streams can easily jump into the game.