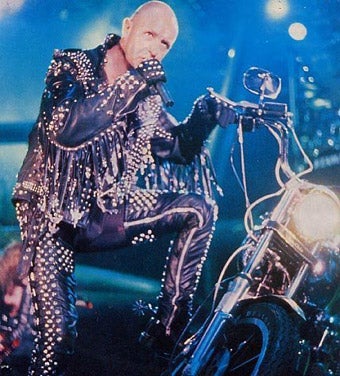 Judas Priest frontman Rob Halford (aka "Metal God") has copyrighted the title of a video game: Metal God. Clever, huh.
The trademark was filed on January 11 of this year and covers "computer games; video games; and game controllers for computer games." Details about said games are scant, and it might be to protect "Metal God" from anyone else turning it into a game. (Horn Hero anyone?)
If there is in fact a Rob Halford game in the works, we just hope it's not a singing game that has players try to match Halford's a four and a half octave vocal range, but rather, makes good use of choppers, chaps and spurs.