Recently Japan's AbemaTV did a report on "net game addicts," discussing those who are racking up long hours online.

AbemaTV is an internet television network, which has snagged some famous Japanese celebrities for its shows. The AbemaTV segment was a breath of fresh air compared to the typical way the traditional Japanese media covers gaming, often painting it as bad.
The segment's start features Shintaro Sakurai, a college student. The show explains that Sakurai now lives with his father, and his mother passed away five years ago.

Sakurai is currently into FPS games, a genre the show explained that for the general Japanese viewing audience.
G/O Media may get a commission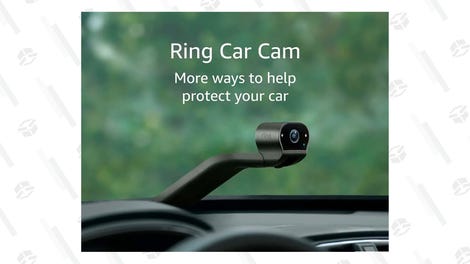 Obviously, Japanese people who play lots of games will know the term well, but perhaps, a larger audience might need an explanation.

Maybe even how online FPS games work.
When energy drinks in an adjacent fridge won't do because he drinks them too much, Sakurai takes caffeine pills to stay up and play.
On heavy-gaming days, he plays for over twenty hours.
In six years between when he was in junior high and high school, he says he spent over $18,000 on online games. This was money he got from his parents.
He felt as though his life wasn't worth living if he was bad at games.
What's good about AbemaTV's coverage is that the show then interviews pro gamers to put things into context for viewers.

Like the head of pro team Detonation Gaming, who points out that games themselves are not bad, and that they're actually a sport.

Pro gamer Ceros says that since professional players have to take care of themselves, it's only natural that they rest when they're tired.

"And there's nobody really playing until, like, they die," he adds.
Well, there have been cases of people playing online games until they've died, but perhaps pros like Ceros know that they need to put in the time to practice, but also know it's important to take breaks.
After the segment, the TV show's panel discusses what they saw. The panel is filled with people who are into games, but who say they used to be addicted to online games. For example, here's writer Kaoru Oshima's old schedule:
During the height of Oshima's gaming days, twenty hours were spent gaming. Three-to-four hours were for sleeping, and whatever time was left was for eating and going to the bathroom.

The healthcare professionals who appear on the show talk about how the WHO is going to classify gaming addiction as a disorder. But at this point, as Kotaku previously reported, that classification could be problematic.
One panelist did make a good point when the segment's announcer mentioned the game industry's pushback towards the WHO ruling, but comparing it when there were lots of young people in car and motorcycle accidents and adding that those industries worked to improve safety.
The whole segment isn't fearmongering, which can be Japanese media's default setting, with the panelists talking about how the good points of online gaming, including the social aspects, and how people can enjoy them in a positive way, along with some real talk for those who might be risking physical health.
You can watch the full clip below (Japanese language only).
---
Kotaku East is your slice of Asian internet culture, bringing you the latest talking points from Japan, Korea, China and beyond. Tune in every morning from 4am to 8am.