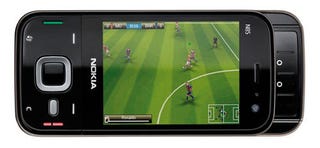 Act fast, N-Gage users. You only have until September 2010 to snap up games for the platform, as Nokia Oyj is putting the oft-ridiculed mobile platform turned mobile games service down for good.
Nokia will not publish any new games for the N-Gage platform, according to a notice published on its blog, and it will not ship any new devices with the application pre-installed. Interested potential N-Gage buyers can still buy existing device with the app, but don't expect anything shiny or new to bear the N-Gage name.
The N-Gage Arena will remain operational through 2010, but the N-Gage store will close in September of next year.
Mobile gaming evolves – Ovi Store is here [N-Gage Blog]