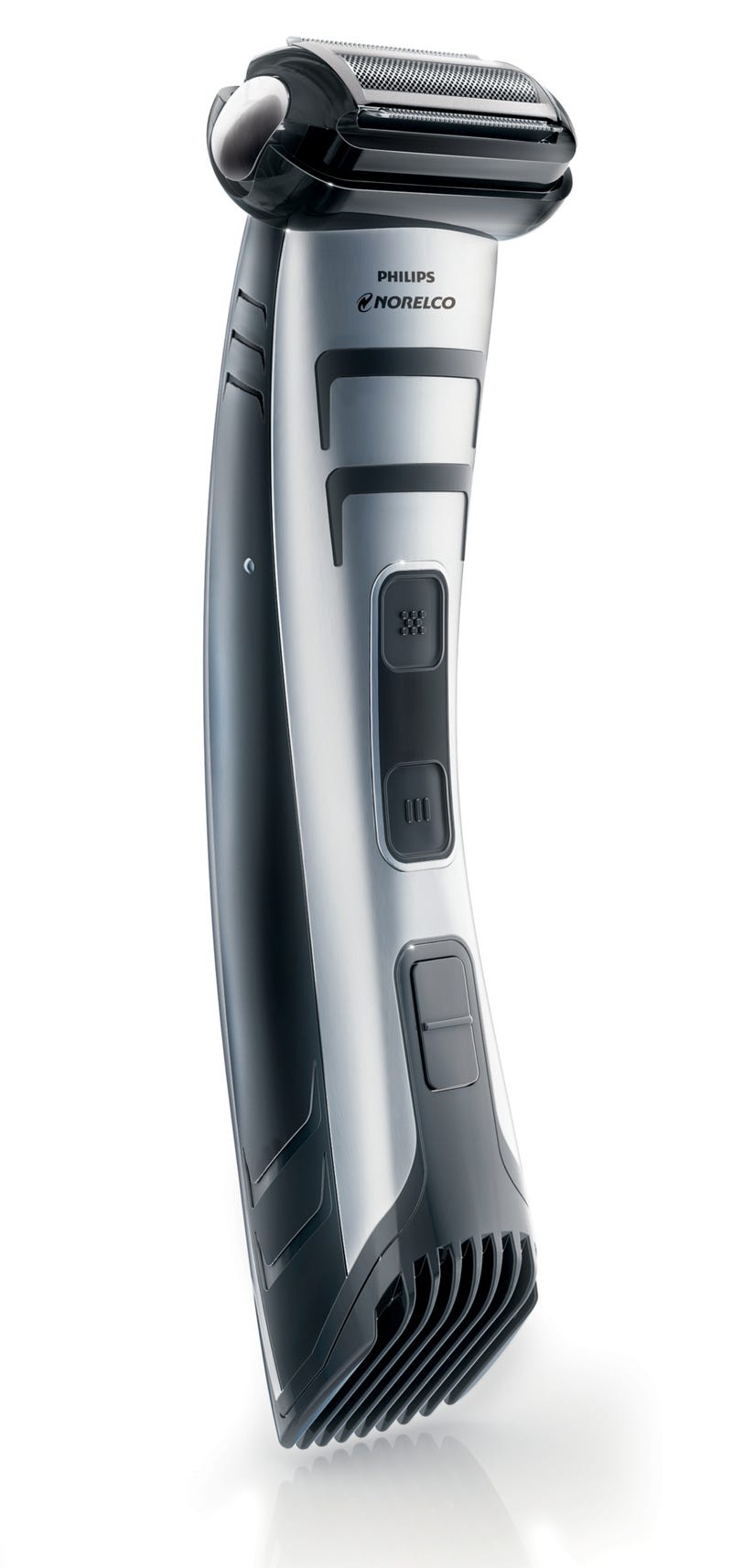 Man-hair is manly. But too much man-hair can skeeve out the ladies that you imagine yourself strolling around with this summer, holding hands while you ride rusty bicycles down a sun-dappled lane.
And though personal hygiene can be a pain, you can't really want to be alone forever? Take the pain out of your man-hair maintenance with the ultra-comfortable, 100% water resistant, hypoallergenic Philips Norelco Ultimate Bodygroom Pro with 3D pivoting head. This dual sided bodygroom has a trimmer on one end and a shaver on the other so you can get the look you want, even if you have long, luxurious man-hair.
So this is the year to make your lazy daisy-chain first love dreams come true. Click here to find out more about the one thing that's standing between you and a silky smooth summer: the Philips Norelco Ultimate Bodygroom Pro!