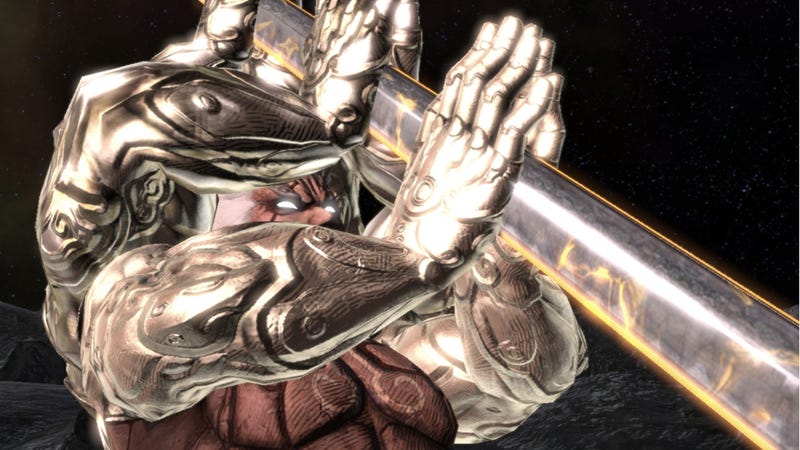 In Asura's Wrath, bosses are as big as planets (awesome!) and sword attacks are stopped with bare hands (rad!).
As previously posted, in the game, Asura, your six-armed main character, is a demigod betrayed by other gods, sending him into a 12,000 year hibernation (of sorts). He awakes, bent on revenge against them.
---
You can contact Brian Ashcraft, the author of this post, at bashcraft@kotaku.com. You can also find him on Twitter, Facebook, and lurking around our #tips page.