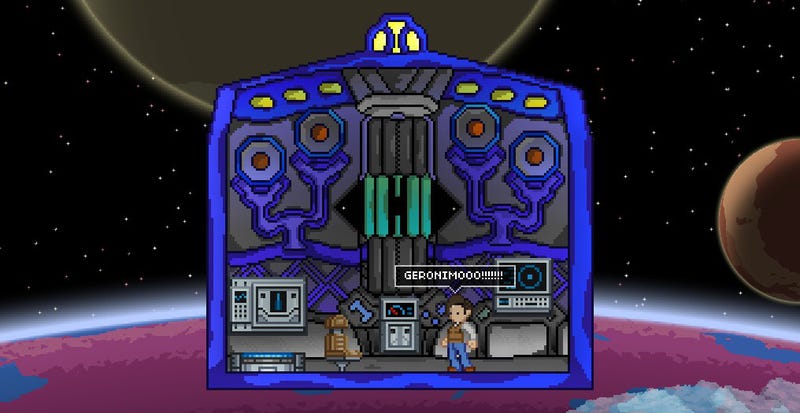 It hasn't been a week and someone's already put the TARDIS from Doctor Who in Starbound. The game's also got other great mods since its December 4 launch, including a new Toxic planet type and a whole new family of gathering tools, all hosted on their own dedicated modding site—and this is just the first five days.
Dayshot is an image-based feature that runs every morning, showcasing some of the prettiest, funniest game-related screenshots and art that we can find. Send us suggestions if you've got them.
Questions? Comments? Contact the author of this post at andras-AT-kotaku-DOT-com.