Here's video footage from what the folks at gaming archive website Nintendo Player say is an unreleased, R-rated prototype of the old Super Nintendo game NBA Jam.
According to Nintendo Player's staff, who say they got the R-rated cartridge from an anonymous source, NBA Jam voice artist Tim Kitzrow taped some explicit lines as a goof while in the studio for some extra recording. They're calling it NBA Jam XXX, and they say their insider is so worried about repercussions that even 20 years after the original game's release, he or she is afraid to go public.
While this very well could be an elaborate fake, it sure sounds like Kitzrow. Check out Nintendo Player for the full story and what they say are pictures of the actual cartridge.
Update: When reached by Kotaku for comment, NBA Jam voice artist Tim Kitzrow said the recording was fake.
"Looks like the YouTube hacks are at it again," he said. "I'm still friends with a lot of those folks from Acclaim and Iguana and no one knows who is pulling your chain. A good imitation to be sure, but trust me Jam was too big to have ever messed around like that... though I did get a kick out of it and would like to find out who did the impression so I can use him as a stand in when my voice is shot in a session. Thanks for passing this on to me."
G/O Media may get a commission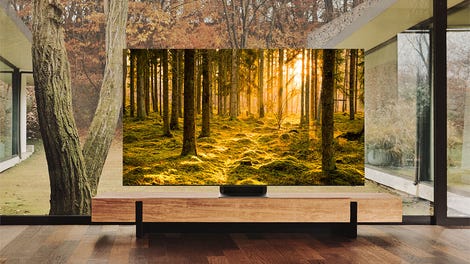 Up to 40% off
Samsung Smart TVs
NBA Jam XXX Super Nintendo Prototype [YouTube via @frankcifaldi]