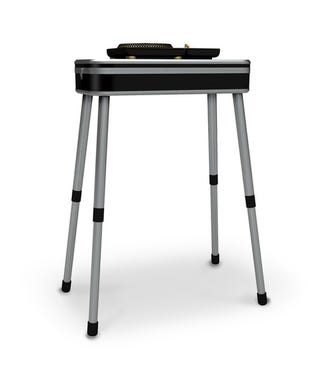 When Activision announced the details for the DJ Hero Renegade Edition yesterday the question on everyone's mind was how much it would sell for. Gamestop may have the answer.
The special edition of the game, which comes with a JAY-Z and EMINEM 2-CD pack featuring unreleased tracks, a carrying case that converts into a DJ stand and a turntable featuring "premium metal controls and finish", will sell for $199, according to the pre-order listing on the retail site.
That's $80 more than the standard edition. Would you pay $80 for 2 CDs, a fancier turntable and a DJ stand? You can get a real, foldable DJ stand for $40.
Reached for comment Thursday, Activision said that the pricing for DJ Hero has yet to be determined.
DJ Hero Renegade Edition [Gamestop, thanks Alvin]