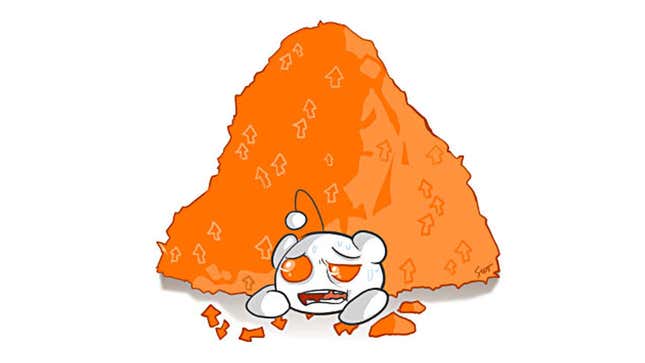 As we reported earlier in the month, Reddit, one of the most popular forums for gaming communities, is planning to make some changes under the hood that will essentially kill off every third-party app. Given the state of the official app and its heavy reliance on huge ads, it's a deeply unpopular move, so unpopular that it has led to a protest movement that you are likely witnessing the effects of as we speak. If you load Reddit right now, chances are very good that you're seeing a message that reads, "Sorry, we couldn't load posts for this page."

Baldur's Gate 3's Karlach Actor On Playing The Beloved Barbarian
Alongside big subreddits like r/bestof, r/sports, r/music, r/pics and r/videos, a number of the most popular gaming subreddits have either confirmed they're taking part, are polling members for their thoughts or will be taking more limited action as well.
That includes r/gaming with its 37 million members, r/PS5 and its 3.3 million members, r/minecraft's 7 million members and r/wow's 2.3 million members. Meanwhile mods at r/pcgaming (3.2 million members) are asking users for their input before making a decision, while r/nintendo are going into a "a read-only/restricted mode", which is not quite as severe as locking the entire subreddit down. But if you're like most people, you likely just lurk pages, so you may not be able to see anything but this right now: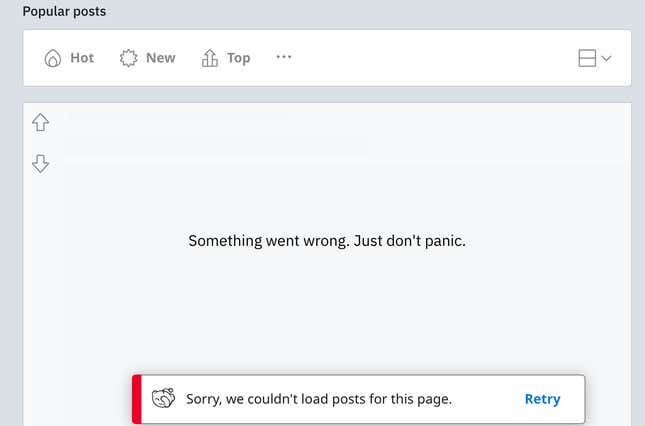 The entire thing has been planned for a while now, as a gathering of Reddit's unpaid moderators banded together and penned an open letter to the site's management, outlining not just the general popularity of the third-party apps, but also concerns over the potential loss of important moderation tools (which many third-party apps have but the official offering somehow lacks) and impact on NSFW content as well.

Reddit Goes Down
That letter has been backed by plans for much of the site to engage in a "blackout" on June 12, meaning today, which means individual subreddits will lock down into "private" mode, meaning anyone who isn't already a follower/subscriber won't be able to access them or see any of their content.
According to The Verge, over 6,000 subreddits have been affected on Monday as a part of the protest, which will last until the 14th. Some, it should be noted, are planning on staying private until things change. Other communities went dark as soon as the unpopular API changes were announced. Really, there are all sorts of approaches to the bad news. You might notice some communities are indeed available, but you can only post about the API changes. Others meanwhile will let you read the subreddit as it was, but won't let you make new posts. In short, it's a shitshow for Reddit.
Update 6/12/2023 11:10 a.m.: We've updated this post to reflect that Reddit is now in fact down and out.