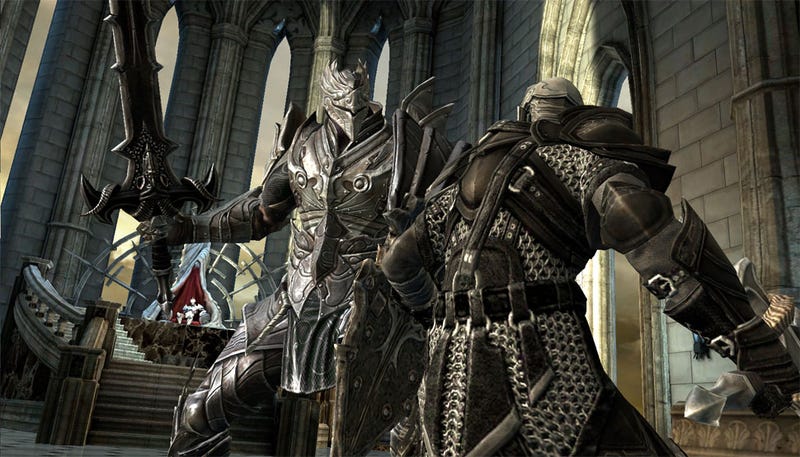 Shadow Complex creator Chair Entertainment brings its Unreal Engine powered action game Infinity Blade (formerly "Project Sword") to a finite number of iOS device on December 9th, bringing very pretty sword fighting games to iPads and iPods everywhere.
Chair and Unreal maker Epic Games have dated and priced ($5.99 USD) the "action-RPG sword fighting adventure," re-affirming that Infinity Blade will be playable only on the iPhone 3GS, iPhone 4, iPad, iPod touch 3, and iPod touch 4. The better news is that if you have an iPad or an iPhone, Infinity Blade is a universal app.
To see Infinity Blade's graphical chops, check out four new screens of the iOS game in the gallery below.