It is now four days since the conclusion of qualifying for the MLB 2K12 Perfect Game Challenge and there has been no official declaration of the final eight contestants. Scott Young thinks he should be one of them. And, he says, someone who is going to New York—for a shot at a million dollars—cheated.

Young, who finished 10th in the race, says he was told of an exploit during the startup phase in MLB 2K12, allowing a gamer to make substitutions in the opposing team's lineup while still maintaining the watermark that certifies the game's eligibility for the contest.
In the $1 Million Perfect Game Challenge, gamers were required to select a game from one of the real-world matchups being played that day using MLB 2K12's "MLB Today" feature, using the real-world lineups it provided.
Though the game's official rules only specifically forbid substituting your own pitcher, other communications from 2K Sports, and the commonly understood spirit of the contest, is that no roster changes are acceptable—certainly not ones that replace the heart of the order of a powerful team with much weaker batters.
This is key because in the $1 Million Perfect Game Challenge, throwing a 27-up/27-down perfect game is only the beginning. That feat is then scored according to a number of factors, one of them doing it with a weaker pitcher against a stronger team. This degree of difficulty was shown to gamers before they started an attempt.
G/O Media may get a commission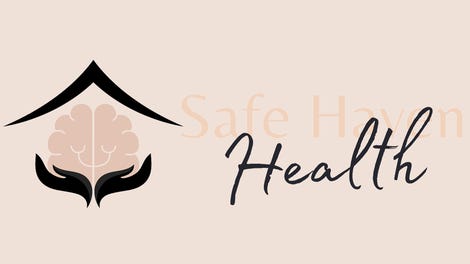 Addiction counseling
Safe Haven Health
The game William Haff pitched, with Liam Hendriks of the Minnesota Twins against the Boston Red Sox on April 25, was rated somewhere near 90 on a scale of 100 in terms of difficulty. That meant the 2K Sports contest algorithm scored the perfect game at 817, good for seventh place and a trip to New York when the contest finally closed. Young, who met Haff online through the 2K Sports forums and later exchanged text messages as the two pursued perfection, says Haff removed all of Boston's best hitters to pull it off.
Young provided me screenshots of text messages with Haff that indicate Haff's knowledge of the exploit and his use of it in perfect game attempts, beginning with its discovery on April 21, in a game with Colorado against the Milwaukee Brewers.
"bro ... i just took braun/ramirez/hart out of game lol," Haff says to Young late that night. He was referring to the heart of the Milwaukee Brewers' order—Ryan Braun, Aramis Ramirez and Corey Hart—in a game played against Colorado that day.
"Lol what," texted Young.
"Call me," Haff said.
"I did not break any of the official rules," says the accused gamer. That may not be the point.
The exploit can't be recreated now because at the end of qualifying on midnight, Tuesday, the Perfect Game Challenge mode was removed from the game. But, Young says, Haff not only admitted to substituting out the opposing team's players, he was also able to swap players in his own batting lineup.
The screenshots of the text messages that Young provided me feature a phone number at the top. To get the other side of the story and make sure the texts were legit, I called that number today. Haff answered.
Haff at first flatly denied making any substitutions in the game that qualified him for next week's trip to New York.
"I did not break any of the official rules," Haff said. "And I will stand behind that 100 percent."
I then read back text messages that Young shared with me, and noted to Haff that the official rules do not specifically prohibit substituting players. So I asked him directly if he substituted any players in the opposing lineup in his qualifying perfect game.
"No I did not, and I stand behind that 100 percent," he told me.
Yet Young shared with me a text message in which Haff described doing exactly that. "u take out [David] ortiz...adrian [Gonzalez]... [Dustin] pedroia..[Jacoby] ellsbury and u got a scrub lineup," he says. "if u put ortiz at 1b...adrian will never come in [by CPU substitution]...cuz of dh rule."
I read that message back to Haff. Later in the conversation he appeared to back away from his assertion that he had not substituted players. So when I asked him a second time if he had substituted players in his game, Haff said "If you have any questions that need any answers, I refer you to 2K Sports. I stand behind their verification process 100 percent."
The rules do seem to have such a loophole, as they only address substituting your own pitcher, which is prohibited. However, a "checklist"—but not the official rules—on the contest's site says "You may not make any substitutions or lineup changes prior to the game starting. You must use the pitcher and batting lineup that is set to start the game for that particular day."
The spirit of the promotion would seem to be against making any substitutions. The $1 Million Perfect Game Challenge is designed to drive users to MLB 2K12's "MLB Today" mode and the authentic game day rosters it offers.
Still, "its not said in rules u cant...so its legal" Haff told Young in this text message. "but if others find out...u can kiss ur top8 goodbye so i wouldnt tell anyone bro."
'Of course I'm pissed off,' says Young. 'I lost my spot because someone used a loophole when I played my game correctly.'
Young says Haff told him to stay quiet about the exploit. Young didn't, though, telling another person over Xbox Live about it but demanding that he stay silent. That person didn't, and then the conflict boiled over to Facebook and other social media.
Young says Haff discussed the exploit in comments in this thread on the MLB 2K official Facebook page, though he apparently later deleted comments that admitted using the exploit.
In the same comment thread, Young went to the MLB 2K Facebook page to ask the 2K moderator "is it possible to alter the oppositions lineup and have a perfect game count?"
"No," replies the 2K Sports representative. "You need to use the default lineups for both teams."
Whether this can be called cheating or exploiting a loophole, Young—who says he threw two perfect games without using the exploit—believes he missed out on a shot in the contest's final round because of others' dishonesty. He vows that he did not use the exploit in his perfect game, thrown with Esmil Rogers of the Colorado Rockies against the Arizona Diamondbacks, on April 13. That was eight days before Haff's text message to Young, revealing the discovery of the exploit.
His game, Young says, was tied 0-0 headed into the bottom of the ninth, which is why he'd struck out Arizona pitcher Daniel Hudson for the final out. On the very first pitch of the bottom of the ninth inning, the Rockies' Troy Tulowitzki hit a walk-off home run, giving Young the perfect game, and a score that, when it was verified, placed him sixth overall.
"Any person who lost their spot to someobdy who used an exploit would be doing the same thing," Young said, "It's a million dollars. It is a lot of money. Anybody who participated in this put a lot of hours into it."
Reached for comment, 2K Sports said only this:
"The contest was run properly. We look forward to awarding someone a million dollars on May 10 in New York."
That's not good enough for Young.
"Apparently it wasn't run properly, because I have evidence that basically proves otherwise," Young said. "It's a million dollars on the line, they don't want to tarnish their reputation. I'm trying to help make their contest legitimate and help weed out players who played their contest against the rules."
"Of course I'm pissed off," Young said. "I lost my spot because someone used a loophole when I played my game correctly. I should be at least eighth, or even seventh.
Haff seems to think there are others in the top 8 who used the exploit, too. "U really think that guy with 825 [Kyle] Drabek against redsox didnt do it?" he says.
Asked today if he believes others in the top eight used the exploit, Haff said no.
In a text message exchange between Young and Haff, evidently after the Facebook argument, Young says "I'm not doing this to fuck you. I was trying to find out if it was legit so I could do it too. I dont want any score ahead of mine that wasn't done properly.
"Getting my score taken out like that isn't fair," Young says.
"i would feel same way," Haff replied.