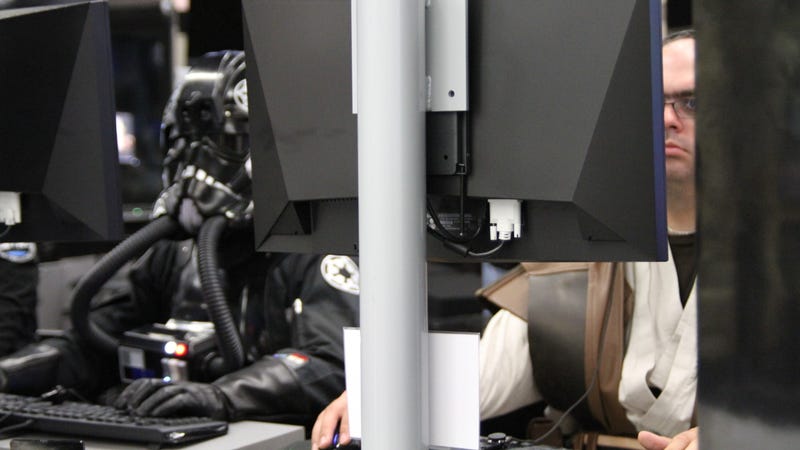 Can you tell if someone is having fun by the look on their face while they are playing a game? What if that person is dressed as a Jedi and is playing upcoming massively-multiplayer online game Star Wars: The Old Republic?
OK. What if the person is dressed to fly a TIE fighter?
I snapped these pics last month at the Penny Arcade Expo in the official booth for Star Wars: The Old Republic. Then I went on vacation and forgot about them, until today. Here they are. Enjoy and wonder... what were they thinking?
I'm thinking the TIE fighter person was smiling ear to ear.
---
You can contact Stephen Totilo, the author of this post, at stephentotilo@kotaku.com. You can also find him on Twitter, Facebook, and lurking around our #tips page.