Steamed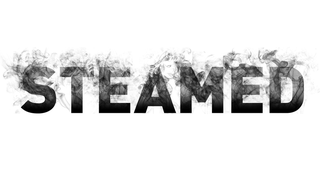 Steamed
Steamed is dedicated to all things in and around Valve's PC gaming service.
On a very special Friday installment of The Steam Stream, I'm playing Solarix, a new sci-fi horror game with open-ended Deus-Ex-style gameplay. Watch me get embarrassingly frightened below.

This week's stream will probably be a little short, but if I get around to it I'm hoping to also stream a little of Chroma Squad, a cool-looking tactical RPG about people who are basically Power Rangers. And if there's even more time, perhaps I'll play a game where the main character is a sperm. Let's see where we end up.
Update: The stream is over, but you can watch a recording of it here. Solarix was good! Decidedly old-school stealth mixed with a heavy dose of spoooooky atmosphere and some solid storytelling. Didn't get around to Chroma Squad, unfortunately, but I will stream or write about it soon.

Watch live video from NathanGrayson on Twitch
The Steam Stream is a marathon of recently released Steam games that airs every Wednesday afternoon, er, most of the time. The goal? To help you sift through the ceaseless avalanche that is Steam's "new releases" section in a quick, easily digestible fashion. If you hate the unbridled havoc of moving pictures and prefer slow, easy-going words, fear not: each of these games will also get brief write-ups that will explain why you should (or shouldn't) care about them.

G/O Media may get a commission
To contact the author of this post, write to nathan.grayson@kotaku.com or find him on Twitter @vahn16.