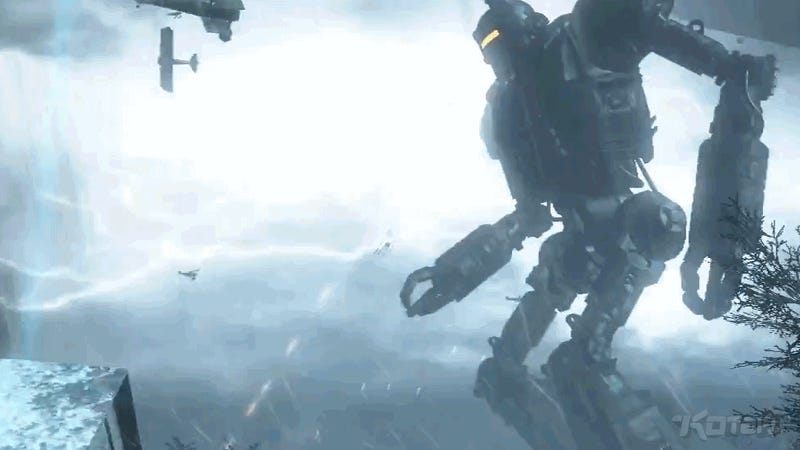 It's not just the giant robot. It's the old warplanes. It's the rain. It's the Weird War Tales-style oddness of it all. This is a real Call of Duty scene from an upcoming zombies-mode addition to Call of Duty: Black Ops II. But it's just that. I'd go for a full game.
Find out more about the scene above in the video below, which hypes Apocalypse, the final expansion for Black Ops II. The add-on is set for release starting August 27 on Xbox Live, with other platforms to follow.
The zombie bit starts at 2:36...
To contact the author of this post, write to stephentotilo@kotaku.com or find him on Twitter @stephentotilo.