For the 10th year in a row (!), I've tallied the games I played in the past 12 months and have counted the ones I've "finished." It's clear that it's time for some changes.
I started this practice in late 2006, a year in which I played 102 games including the likes of The Legend of Zelda: Twilight Princess, Okami, 50 Cent Bulletproof and Steambot Chronicles. That year, I played through Elite Beat Agents, Ghost Recon Advanced Warfighter, Suikoden V and 15 others.
I made the list an annual tradition, a way to track what I'd played for fun and as part of having this lucky career that I've got writing about video games. From the start, I emphasized the number of games I had finished, because I saw too many people pontificating about games they'd barely played. I wanted to encourage getting to the end of a game, of considering games in full.
For many years I avoided the inherent pitfalls of the type of list I was making. I didn't have to worry about talking about older games that I'd already finished once and was playing again, because I seldom returned to old games that I'd already finished once. There were too many interesting new games available to play. I didn't have to worry, at first, about the impossibility of finishing many multiplayer games, because I nearly exclusively played single-player games.
Times have changed, my gaming habits have changed, and this year's list is therefore full of personal revelations.
G/O Media may get a commission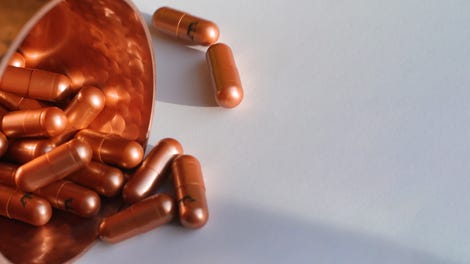 health
The Lyma Supplement
This was the year I finally got nostalgic and played some old favorites. In January, I dove back into the first Metroid Prime and played a glorious third of it before getting distracted by new things. In the spring, I played the 3DS port of my favorite game ever, The Legend of Zelda: Majora's Mask, though I didn't finish it again, either. In the summer, I dove back into some of my favorite Nintendo 64 games via the Xbox One's Rare Replay and spent a joyful couple of days playing through Blast Corps—now the only game in the past 10 years that I'd already finished and played through again.
This was also the year that I finally got into multiplayer gaming. In past years, I made token efforts with various online shooters, but I didn't enjoy them. This year, I was hooked for a few weeks on the co-op sci-fi game Helldivers. I fell deep into Destiny, confidently co-opping with friends and strangers alike. At year's end, I neglected single-player games such as Metal Gear Solid V and The Witcher III so I could play more of Black Ops III's co-op Zombies. I still don't lose my mind over multiplayer gaming. I'm still the guy who was excited to discover that Splatoon has a very good single-player mode. But I now think a list like the one below exaggerates the virtue of finishing single-player games and undersells the pleasure of regularly playing an unfinishable multiplayer game.
Times are changing in general, making my old logic for these lists less workable. I've classified "finishing" a game as reaching the final credits, which I did with Assassin's Creed Rogue in 2014. I played 20 more hours of the game in 2015, yet I'd already started and "finished" it in 2014, so it doesn't make the list. And what if a new game actually contains 30 older games, some of them emulated or remade versions of games I had played before? That was the conundrum of counting Rare Replay in 2015. Had I only played the first RC Pro-Am back in the 90s, or had I played the second one? Did an emulated version of the Xbox 360's Perfect Dark count? And so on.
This year's list tells me a lot of things, including that, after a 2014 when I finished three Lego games, I might finally be over the series. In 2015, I bailed on Lego Batman 3 pretty early. I also am embarrassed with how much time I spent playing time-wasting Cookie-Clicker clones on my iPhone in the final weeks of the year, when I could have been playing better stuff on my phone, tablet, 3DS or Vita. This year's list reminds me of the games—some new, some old and just sitting on my consoles or PC—I still badly want to get to, including: Ziggurat, MGSV, Fallout 4, Undertale, Emily is Away, Until Dawn, Life is Strange, Bedlam, Heroes of the Storm, the Metro games, Elite Dangerous, Bloodborne, Darkest Dungeon, Renowned Explorers and more.
Final throat-clearing notes: My PC gaming plummeted in 2015, because I badly need a new gaming PC. My Vita playing also went to near zero. I played some DS games in 2014, none in 2015. Most significantly, I played zero games on my Xbox 360 and "only" played my PS3 for those 20 more hours of AC Rogue. I am clearly done with the old gen.
That's that. Another year done. A decade-long project carries on. I'll keep doing these lists, because I like keeping a record, remembering what I played, and maybe inspiring people to try a game they hadn't heard much about.
On with the list!
My 2015 Games Played/Finished List
(Games I started listed below. Finished games are bolded. Games not from 2015 are noted as such)
3DS
(19 games played; 2 finished)
Animal Crossing: Happy Home Designer
Boxboy! - FINISHED (My favorite game of the year!)
Chibi-Robo Photo Finder
Chibi-Robo Zip Lash - FINISHED
Code Name S.T.E.A.M.
Dr. Mario: Miracle Cure
The Legend of Zelda Majora's Mask 3D
The Legend of Zelda: Tri-Force Heroes
Mario Vs Donkey Kong: Tipping Stars
Monster Hunter 4 Ultimate
Nintendo Badge Arcade
Pokémon Picross
Pokémon Rumble World
Pokémon Shuffle
Puzzles & Dragons + Super Mario Bros. Edition
SteamWorld Dig
SteamWorld Heist
Stretchmo
Yo-Kai Watch
iOS
(23 games played; 2 finished)
10000000
Adventure Capitalist (I'm going to delete this right now.)
Bullet Boy
Clicker Heroes (I'm deleting this one, too.)
David
Digit & Dash
Downwell
Dungeon of the Endless (I had played this on PC the year before but played a lot more of it on iPad in 2015)
The Ensign
Fallout Shelter
Fruit Fusion
Her Story
Land Sliders
Lara Croft GO - FINISHED (I just started the free expansion. It's good!)
Pac-Man 256
Prune
Puzzle Craft 2
The Room 3 (I finished this on Jan 2, 2016, so I can't count it for 2015.)
Sage Solitaire
Sonic Runners
Star Wars Uprising
The Walking Dead Road To Survival
You Must Build A Boat - FINISHED
PC
(7 or so games played; 0 finished)
Grapple
Human Resource Machine
Interloper
Mushroom Men: Truffle Trouble
Oblitus
Reassembly
Rebuild 3
PS4
(42 games played; 17 finished)
Apotheon - FINISHED
Assassin's Creed Chronicles: China - FINISHED
Assassin's Creed: Syndicate - FINISHED
Assasssin's Creed Syndicate: Jack the Ripper - FINISHED (I'm counting meaty expansions like this that could work as standalone games this year.)
Axiom Verge
Batman Arkham Knight - FINISHED (Exhibit B of why the "finishing" label just isn't worth it going forward; I have heaps of DLC to still play.)
Battlefield: Hardline (I bailed on this game halfway through. The arrest mechanic is great, but they didn't design the game for stealth.)
Call of Duty: Black Ops III (I mostly play co-op Zombies, haven't finished the campaign.)
Child of Light - FINISHED
Dead Star (It's early access and a lot of fun when you can find a match.)
Destiny - FINISHED
Destiny: The Taken King - FINISHED (Doing King's Fall on normal counts as finishing, right? I didn't do all the collection quests in the Dreadnaught. Whatever.)
Dying Light - FINISHED
Entwined
Everybody's Gone to the Rapture
Far Cry 4 - FINISHED (I had barely played this game in 2014, played it mostly in 2015.)
Far Cry 4: Valley of the Yetis - FINISHED
Fat Princess Adventures
Galak-Z: The Dimensional
Grow Home
Guns Up!
Hand of Fate
Helldivers
Hohokum
Infamous: First Light - FINISHED (Didn't come out in 2015, but I finally played it in 2015.)
Infinifactory
Jamestown+
Mad Max - FINISHED
OlliOlli2: Welcome to Olliwood
Rainbow Six Siege
Rocket League
Rogue Legacy
Stick It To The Man (played it before?)
Super Stardust Ultra
Tembo The Badass Elephant
Transistor - FINISHED (Another non-2015 game that I finished in 2015.)
Volume
Watch Dogs - FINISHED (I finally got into this game and liked it more than I thought I would. Those little QR code side missions were great!)
White Night - FINISHED
The Witcher 3: Wild Hunt (About a dozen hours in... I will play this to the end... someday.)
Wolfenstein: The New Order - FINISHED
Wolfenstein: The Old Blood
Vita
(1 games played; 0 finished)
Flame Over

Wii U
(8 games played; 1 finished)
Affordable Space Adventures
Kirby and the Rainbow Curse - FINISHED
Metroid Prime Trilogy (I'd never played the trilogy compilation on Wii and therefore never played Metroid Prime 1, which I finished on GameCube, with Wii controls. So... I'm counting it!)
Splatoon
Swords & Soldiers II
Typoman
Xenoblade Chronicles X (I thought I was bailing, but I got sucked back in, 25 hours and counting.)
Yoshi's Woolly World
Xbox One
(38 games played; 2 finished)
The Crew
The Escapists
Halo 5: Guardians - FINISHED (Exhibit H for leaving this "finished" concept behind for future lists. I finished the underwhelming campaign. Big deal. I enjoyed the unfinishable Warzone mode more.)
Need for Speed
Nova-111
Lego Batman 3: Beyond Gotham
Lovers in a Dangerous Spacetime
Ori and the Blind Forest
Rare Replay: Atic Atac
Rare Replay: Banjo-Kazooie (I played through this game and the next one a dozen times on my N64, but I think these Xbox 360 ports count as fresh releases. Maybe not. Who's counting?)
Rare Replay: Banjo-Tooie
Rare Replay: Battletoads
Rare Replay: Battletoads Arcade
Rare Replay: Cobra Triangle
Rare Replay: Digger T. Rock (This is a little lame having all these Rare Replay games in here, like I went and played a huge amount. But such is the nature of these lists. I played most of the pre-N64 Rare Replay games for just a few minutes, enough to remember how much I detest super-difficult old-school games.)
Rare Replay: Grabbed By The Ghoulies
Rare Replay: Gunfright
Rare Replay: Jetpac Refueled
Rare Replay: Kameo Elements of Power (I was surprised how much I liked this and plan to go back to play it through.)
Rare Replay: Killer Instinct
Rare Replay: Knight Lore
Rare Replay: Lunar Jetman
Rare Replay: Perfect Dark
Rare Replay: Perfect Dark Zero
Rare Replay: RC Pro-Am II
Rare Replay: Sabre Wulf
Rare Replay: Slalom
Rare Replay: Snake Rattle N Roll
Rare Replay: Solar Jetman
Rare Replay: Underwurlde
Roundabout
ScreamRide
Star Wars Battlefront (Another multiplayer game I played more than a lot of other games on the list.)
State of Decay: Year-One Edition
Sunset Overdrive - FINISHED (I finally finished this excellent game and its DLC in 2015.)
Toto Temple Deluxe
Toy Soldiers: War Chest
Transformers Devastation
The final 2015 tally is: 138 games played; 24 finished

That compares to:
2014...129 played; 26 finished
2013...117 played; 31 finished
2012...139 played; 23 finished
2011...161 played; 28 finished
2010... 195 played; 52 finished
2009... 165 played; 48 finished
2008… 135 played; 37 finished
2007… 118 played; 35 finished
2006… 102 played; 21 finished
To contact the author of this post, write to stephentotilo@kotaku.com or find him on Twitter @stephentotilo.