Here we go again. For the ninth year in a row (since 2006!), I've counted up how many video games I either started or finished in the past 12 months. Let's see how I did.
As always, some notes:
I only list games I played on my own, outside of any shows like E3 where I may have tried a new game on a demo kiosk. All of the games you listed are games I either bought or was provided access to. I played most of them at home or during my commute.
I don't play old games very often, but even if I do on rare occasion return to an old game, I only list games that I either started or finally finished in a given year.
People justifiably get hung up on what I mean when I write that I "finished" a game. I basically mean that I got to the credits or storyline conclusion of a game. That's why I'll count Diablo III as "finished" even though I only cleared Act V with one character on a non-Torment difficulty and only have one level-70 hero. There is a lot more that I can and will get out of playing that game. I considered dropping the "finished" part of this list this year, since I think it's interesting enough to tally which games I started playing. Doing so would keep me from listing older games that I finally finished in 2014, and I thought that was still worth noting. Maybe I'll change things next year.
I played no games on Facebook or Ouya in the last year, so I've eliminated those categories. I did play a GameBoy game on my 3DS, so I've added that one. I played very few games on my MacBook Air—none that I didn't also play on my PC—so I've eliminated that listing, too.
I'm including standalone DLC as games this year. I'm not trying to pad the count. It just feels like something like Burial At Sea or Freedom Cry can be seen as its own thing.
I've included Early Access games, some of which I've put quite a few hours into. After all, it isn't just the idea of a player finishing a game that is a murkier concept these days; so is the idea of when a developer is finished making a game. Some supposedly unfinished games that I played this year (Crypt of the NecroDancer!) gave me plenty to play.
I'm surprised to see how many games I played on PS4, especially because I've been using my Xbox One more regularly this fall. The PS4 had the early-year advantage.
On with the list!
My 2014 Games Played/Finished List
(Games I started listed below. Finished games are bolded. Games not from 2014 are noted as such)
G/O Media may get a commission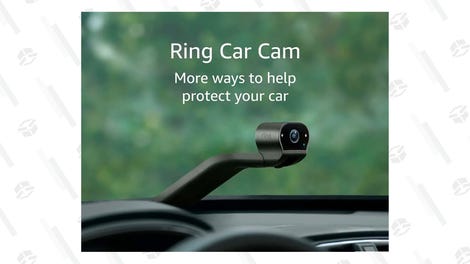 3DS
(16 games played; 6 finished)
Bravely Default
Fantasy Life
Fire Emblem Awakening (2013) - FINISHED
Kirby: Triple Deluxe
Luigi's Dark Moon (2013) - FINISHED
Mario & Luigi Dream Team
Paper Mario Sticker Star
Picross e4
Professor Layton and the Azran Legacy - FINISHED
Rusty's Real Deal Baseball - FINISHED
The Starship Damrey (2013) - FINISHED
Steel Diver: Sub Wars
Super Smash Bros. for Nintendo 3DS
Tomodachi Life
Weapon Shop de Omasse
Yoshi's New Island - FINISHED
---
DS
(2 games played; 1 finished)
Professor Layton and the Last Specter (2009) - FINISHED
Professor Layton and the Unwound Future
---
GameBoy
(1 game played; 0 finished)
Metroid II
---
iOS
(33 games played; 1 finished)
A Dark Room
Adventure Quest Dragons
Alternative Function IV
Angry Birds Epic
Boom Beach
Circle Stop
Civilization Revolution 2
Clash of Clans
Craft the World
Crossy Road
Farmville 2
Flappy Bird
Framed
Hearthstone
Helix
Hitman Go
Hoplite
Incredipede
Kingdom Rush Origins
Kiwanuka
Monument Valley
NarcoGuerra
Pako
SimCity Buildit
Subete al SITP
Sunburn!
Swing Copters
Summetrain
Tengami
Threes
Tilt To Live 2
Trials Frontier
Year Walk (2013) - FINISHED
---
PC
(25 games played; 2 finished)
BioShock Infinite Burial At Sea Parts 1 and 2 - FINISHED
Broken Age
Civilization: Beyond Earth
Cookie Clicker
Crypt of the NecroDancer
Dungeon Of the Endless
Endless Legend
Far Cry 3 (2012) - FINISHED
Habitat
Hack 'n' Slash
Infinity Runner
Invisible Inc
Jazzpunk
LA Cops
The Nightmare Cooperative (also played on iOS)
Nom Nom Galaxy
Nuclear Throne
Road Not Taken (also played on PS4)
Serena
Spacebase DF-9
Sunless Sea
The Talos Principle
Ultimate General: Gettysburg
This War of Mine
The Vanishing of Ethan Carter
---
PS3
(4 games played; 4 finished)
Assassin's Creed Liberation - FINISHED
Assassin's Creed Rogue - FINISHED
The Last of Us: Left Behind - FINISHED
Puppeteer (2013) - FINISHED
---
PS4
(24 games played; 8 finished)
Assassin's Creed: Freedom Cry - FINISHED
Child of Light
Destiny
Diablo III Reaper of Souls - FINISHED
Far Cry 4
Infamous Second Son - FINISHED
Lego Marvel Super Heroes - FINISHED
Lego The Hobbit - FINISHED
Mercenary Kings
Middle Earth: Shadow of Mordor - FINISHED
OlliOlli
P.T.
PixelJunk Shooter Ultimate
Rollers of the Realm
Secret Ponchos
Strider
The Tomorrow Children (Alpha)
The Lego Movie Video Game - FINISHED
Transistor
Valiant Hearts: The Great War - FINISHED
Velocity 2X
Watch Dogs
Wolfenstein: The New Order
WWE 2K15
---
Vita
(3 games played; 0 finished)
Luftrausers
Metrico
Dangaronpa
---
Wii U
(9 games played; 3 finished)
Bayonetta 2
Captain Toad: Treasure Tracker - FINISHED
Donkey Kong Country: Tropical Freeze - FINISHED
Dr. Luigi
Hyrule Warriors - FINISHED
Mario Kart 8
Pushmo World
Shovel Knight
Super Smash Bros.
---
Xbox 360
(1 games played; 0 finished)
Dark Souls II
---
Xbox One
(11 games played; 1 finished)
Alien Isolation
Assassin's Creed Unity - FINISHED
Dragon Age Inquisition
Forza Horizon 2
Geometry Wars 3: Dimensions
Halo: The Master Chief Collection
Kinect Sports Rivals
Nutjitsu
Sunset Overdrive
Super Time Force
Titanfall
The final 2014 tally is: 129 games played; 26 finished
That compares to:
2013...117 played; 31 finished
2012...139 played; 23 finished
2011...161 played; 28 finished
2010... 195 played; 52 finished
2009... 165 played; 48 finished
2008… 135 played; 37 finished
2007… 118 played; 35 finished
2006… 102 played; 21 finished