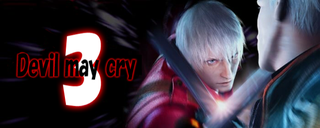 The Japanese equivalent of Comic Sans is called "Soueikaku Poptai" (創英角ポップ体). And like Comic Sans, it sure can make cool things uncool. Especially video game titles.
Recently, Twitter users in Japan have been uploading photos under the tag #絶対に創英角ポップ体しか使ってはいけないゲーム業界, showing how titles would look if the game industry were compelled to use the awful font.
For example, here is the original Final Fantasy Type-0 logo. Note the font! Isn't it cool?
And now the Soueikaku Poptai version:
[Photo: hosiken]
Blergh.
Here's the original Phantasy Star Online 2 logo:
Soueikaku Poptai version below:
[Photo: mituguma]
Gah.
The original Yakuza logo:
And then...
[Photo: audrey1967]
So, yes, the font also makes Japanese look bad. It makes everything look bad. Everything.
[Photo: s5d2ce7dsugtc]
[Photo: sugar0079]
[Photo: s5d2ce7dsugtc]
[Photo: TB03x105E]
*This says "Gran Turismo 5."
[Photo: himablack]
[Photo: sugar0079]
[Photo: m_tr]
Getting in on the meme, some game's official Twitter accounts even uploaded images:
[Photo: wargamingjapan]
[Photo: EDF_OFFICIAL]
Soueikaku Poptai sure knows how to make cool games look awful.
Top photo: muska
To contact the author of this post, write to bashcraftATkotaku.com or find him on Twitter@Brian_Ashcraft.

Kotaku East is your slice of Asian internet culture, bringing you the latest talking points from Japan, Korea, China and beyond. Tune in every morning from 4am to 8am.