Steamed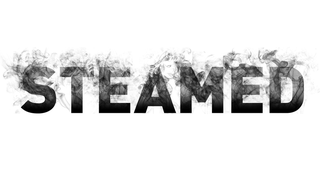 Steamed
Steamed is dedicated to all things in and around Valve's PC gaming service.
Counter-Strike's most popular map, Dust2, has been around since 2001, making it more than a decade old.
This video from ESCalation chronicles Dust2's evolution throughout Counter-Strike's many iterations. While the layout and general theme of the map might seem similar throughout, the architectural style, graphical fidelity, and readability of each area has changed markedly. It's that age-old back-and-forth between building A Video Game Level and crafting a place that feels plausible, like actual people might live there and get dust in their mouths and complain about it a lot.
What's cool, in my opinion, about CSGO's version of Dust2 is that it manages to unicycle across that tightrope and stick the landing with style. It's easily the most believable-looking iteration of Dust, but bomb site graffiti and other little touches make it a more approachable level for newcomers and longtimers alike. Perhaps that's why people love it so much that it's kind of a problem.
What do you think, though? What's your favorite version of Dust2? Why?
The Steam Community Showcase is a regular look at the cream of the Steam community's boundless crop. Art, videos, guides—whatever. Each installment highlights a specific piece or person. If you find anything cool on Steam or would like to have your work featured, drop me a line.
To contact the author of this post, write to nathan.grayson@kotaku.com or find him on Twitter @vahn16.