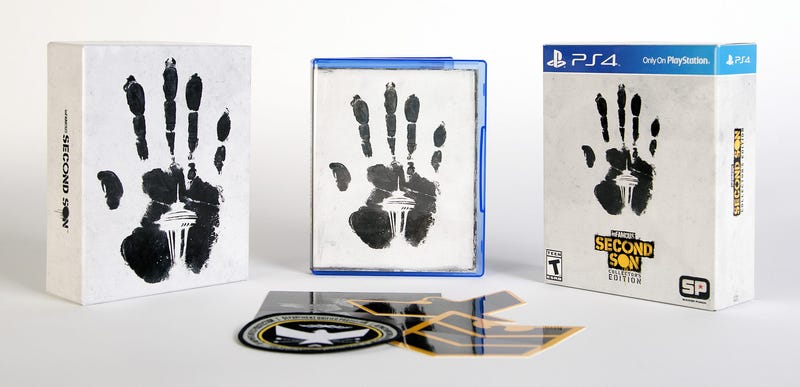 Fine Art
[Fine Art](https://kotaku.com/c/fine-art) is a celebration of the work of video game artists, showcasing the best of both their professional and personal portfolios. If you're in the business and have some art you'd like to share, [get in touch!](mailto:plunkett@kotaku.com)
BASIC is a design agency that does something pretty unique, at least in the world of video games: instead of just doing concept art, or making logos, or promotional art, they kinda do a combination of all of it, helping give a game - which might otherwise be a pitch and some mechanics - a "brand".
They've recently worked with Sony on a number of titles, like The Order, Killzone: Shadowfall and Infamous: Second Son. What they did on each project varied: on The Order, for example, they worked alongside the development team doing everything from the game's name to its logo to some of the game's key art. On Infamous, meanwhile, they designed the limited edition key art and packaging.
You can see more of BASIC's work with Sony, and read more about the kinds of stuff they helped out with, at their site.
UPDATE - We've changed the images used at the company's request.
---
To see the larger pics in all their glory (or, if they're big enough, so you can save them as wallpaper), click on the "expand" button in the top-left corner.
Fine Art is a celebration of the work of video game artists, showcasing the best of both their professional and personal portfolios. If you're in the business and have some concept, environment, promotional or character art you'd like to share, drop us a line!
---