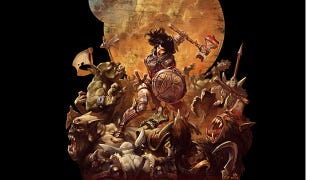 It's not exactly secret knowledge that Xbox Live, even in 2012, is home to some rather unsavoury chat. But the manner in which this salvo is delivered, and the reaction it receives, serves as a pretty tidy example of just what it's like to actually be on the receiving end of it.
RMP = Random Male Player

Transcript:

RMP1: It's JENNY.

Me: I have a hard time like carrying a full party like this with my connection.

RMP2: What up, Jenny?

RMP1: JENNY! It's JENNY!

RMP2: Hey guys, just because it's got tits doesn't mean it needs to be talked to.

RMP3: It's name is Jenny.

RMP4: Everything has tits.

RMP1: Well. Jenny been making food for me, so it's all good.
Not her. It.
It's just one of an endless parade of depressing reading, all put together by Jenny Haniver, who runs the terrific site NKA (Not in the Kitchen Anymore). You can listen to it at her site below.
It [NKA]