Health | TOKYO, JAPAN: Cosplay nurses pass erotic game fliers in Akihabara. (Photo: アキバ@OS)
---
A Different Samus for Every Day of the Month For the past month, artist Chris Furniss has been drawing a picture a day depicting Metroid heroine Samus Aran doing...different stuff. That month has now sadly come to an end.
G/O Media may get a commission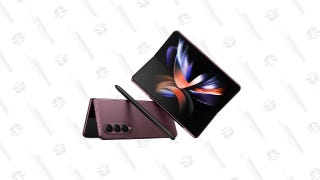 Save Up to $300
Galaxy Z Fold4
---
Don't Get Caught Out in Heavy Rain's Concept Art French artist François Baranger has been doing concept work for years now, and has experience in the worlds of both film and video games.
---
Square Enix, Your iPhone Pricing Is Bananas Awesome news: after a long wait, Final Fantasy Tactics is on its way to the App Store, with the classic strategy title due out this Thursday. Only, there's a catch: it's expensive.
---
Can You Possibly Have too Many Batmans? Batmen? Maaaaaaybe. At least, the number of preorder skins currently available for Batman: Arkham City is certainly pushing the envelope.
---
Fans Picked the Blonde in a Controversial Video Game Beauty Contest, But That's Not a Bad Thing Commander Shepard, the hero of the popular Sci-Fi franchise Mass Effect, can be a man or a woman; the player chooses. That kind of customization is one of the most appealing aspects of the series, which is preparing to launch its third installment in early 2012.
---
We like tips!
Got tips for our editors? Want to show the world your latest creation? Ready to anonymously share an unannounced game? Email us at tips@kotaku.com. Or leave us an anonymous voicemail at (612) 568-2581.
Want a different layout?
Click here for the Speak Up or Tips forums. Want a more "blog-like" look? Click the button up top next to "Top Stories."
Get more Kotaku!
Want even more Kotaku? Want to know which of your friends read us? "Like" us on Facebook and follow us on Twitter.