There are other customized Akira bikes, sure. But there is only one that has been officially recognized by Akira creator Katsuhiro Otomo. This is it.
As previously posted, this US$121,000, custom-built bike raced across Japan for charity. Its final destination was a Katsuhiro Otomo exhibit, which was also for charity. Sister site checked out the show—and the bike—this past weekend in Tokyo. Well...how was it?
Kotaku Japan Editor-in-Chief Shin Osada not only got to try on Kaneda's jacket, but also got to sit on the bike. He also met Otomo, which Osada described as one of the best days of his life.
How was the bike? According to Kotaku Japan, the bike was surprisingly huge. It was heavy and felt sturdy. Osada told Kotaku: "To be frank, it seemed like it would be difficult to ride—tough to turn." Cornering, Kotaku Japan reported, actually seemed like it would be scary.
G/O Media may get a commission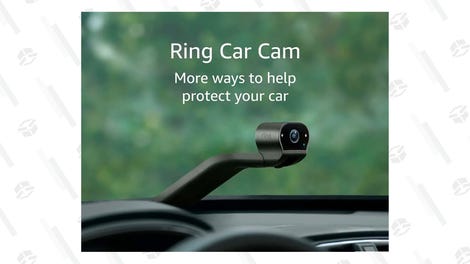 Guess that's the difference between a bike designed by an engineer and one designed by an illustrator. So. Good for manga. Bad for biking.
First serialized in 1982 as a manga, Akira was turned into an iconic feature film anime in 1988.
Check out Kotaku Japan's photos in the above gallery. More in the links below.
「大友克洋GENGA展」:金田のジャケット&バイクに跨がって記念撮影できるぞ!(ギャラリーあり) [Kotaku Japan]
鉄雄に逆らうとこうなる!? 壁にめり込み死(?)が体験できるドMブース(ギャラリーあり) [Kotaku Japan]
アキラはまだ俺達の中に生きてるぞ!! 「大友克洋GENGA展」に行ってきました(ギャラリーあり) [Kotaku Japan]
大友克洋GENGA展 [Flickr]