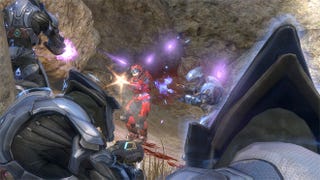 Developer Bungie has deployed the first playlist update for Halo: Reach, bringing with it a long, long list of changes and tweaks to multiplayer maps, game types and playlists, with the promise of more updates to come.
The most pressing of those Halo: Reach updates is the soon-to-be-released campaign matchmaking patch, which the Halo developer expects to see hit Xbox Live next week or the week after. Today's changes are substantial, especially to those who might play Halo: Reach (or Halo 3) multiplayer very seriously.
Might be worth reading the official changelog before firing up Reach tonight, lest that 50% player speed reduction on Rocket Race take you by surprise.
Oh yeah, Bungie says "Fountain of Mongeese should no longer be possible (don't ask)." Now I gotta ask.
Halo: Reach October Playlist Update [Bungie.net]