Hey, if you want the gang members in your video game to talk like gang members, why not go to the source?
That's just what Rockstar games did for their upcoming open-world crime opus Grand Theft Auto V. Spotted by Videogamer, the series' longtime radio host Lazlow went on Chicago's WGN talk radio to talk about the game and revealed one of the secrets to Rockstar's audio authenticity.
You wouldn't think that radio would be the best medium for a video-game preview—and you'd be right! There's nothing quite as frustrating as listening to amicable WGN host Nick Diglio go on and on about how gorgeous and cool GTA V looks… while you can't see them playing it.
All the same, Lazlow shared some interesting bits about the process of recording the game's audio and writing the material for the talk radio stations. (GTA V will feature not one but two talk radio stations, all part of a massive, outstanding-sounding musical suite that I cannot wait to dive into.)
G/O Media may get a commission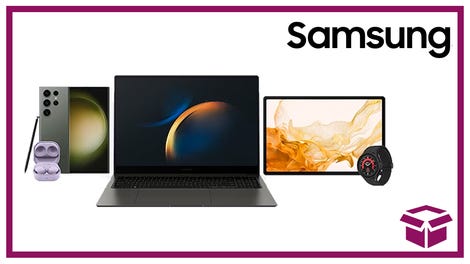 24 hour deals
Discover Samsung - Daily Deal
To make the game more authentic, "We went to people's environments and recorded them in their homes, and we got a lot more material and a lot more authentic [material]," Lazlow told Diglio, describing a moonshine-enhanced recording session with "outlaw country" radio-host Jesco White.
That approach went the other way, as well—Rockstar hired a contractor to help bring actual gang members into the studio to add authenticity to the ambient dialogue.
"In the game, part of the element of the story is that there's these gangs, these rival gangs," Lazlow said. "And there's black gangs, there's Latino gangs, and we recruited a guy who gets gang members, like actual gang members… I mean, El Salvadorian gang dudes with amazing tattoos, one of which literally had gotten out of prison the day before.
"And we brought these guys in to record the game characters, because, you know, you don't want a goofy L.A. actor who went to a fancy school trying to be a hard gang member, there's nothing worse than that. Just go find the real, terrifying people, and say [to them], 'Can you come in here please?' And they look at the lines and say, 'I wouldn't say that. If I was upset at another gang I wouldn't say that.' [And so you say] 'Then say what you would say!'"
"Authenticity, you know?" Lazlow said. "[There were a lot of times] where we would just throw the script on the floor and be like, 'This thing we have is irrelevant, let's actually work out something real.'"
Of course, this isn't the first time a crime-fiction director or producer put those closest to their subject matter in front of a camera or behind a microphone. The Wire's David Simon famously cast a number of reformed Baltimore slingers, crooks and cops on his show, capturing a fascinating performance from Felicia "Snoop" Pearson, who sadly wound up going back to jail on drug charges after the show wrapped.
While imitators may try to mimic Rockstar's uncanny knack for ambient dialogue, no one comes close to the variety and often uncanny authenticity of the GTA games' chatter. Can't say Rockstar doesn't go the extra mile.
Grand Theft Auto V [WGN Chicago Talk Radio]