For a while now, Facebook has appeared to be an unstoppable juggernaut on the gaming scene. Every year, the number of Facebook users keeps climbing, and the percentage of those users who play games on the social site has increased along with.
These Great Fortnite Creative Maps Show Us What's Possible
Until last year, that is. A new report from a major business analyst firm looks at full-year 2011 data on Facebook use and compares it to 2010 and 2009. They find that while the number of registered and active Facebook users keeps increasing, the number of those users who play games has leveled off. As a result, Facebook games are reaching a much smaller percentage of users now than in years past.
Even powerhouse Zynga is not immune, the report says:
At the end of 2010, about 50 percent of Facebook's monthly active users (MAUs) were gamers. At the end of 2011, the absolute quantity of gamers changed little, and the percentage of Facebook MAUs that were gamers slipped to just 25 percent.

MAUs for perennial Facebook game leader Zynga actually declined during the fourth quarter of 2011 to 225 million, down from 266 million at the end of the third quarter.
G/O Media may get a commission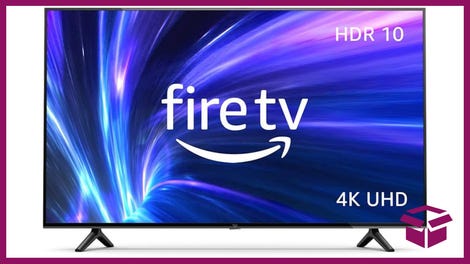 42% Off
Amazon Fire TV 50" 4K Smart TV
The report cites a number of factors for the slowing growth in user numbers. Competition, it explains, has ramped up. With so many companies and developers using Facebook as a platform for game releases, a title needs to stand out more in order to attract new players. The Facebook user experience has also changed, for example dialing back on a dedicated player's ability to spam his or her entire friends list with incessant game updates. While users may enjoy this change, for game developers it represents a lost marketing angle.
The report suggests that while Facebook gaming certainly isn't going away anytime soon, the era of freewheeling, easy growth has come to an end. They forecast that Facebook will stay relevant, but no longer dominant or in isolation: "Undoubtedly, Facebook will remain a powerful player within the gaming landscape, but it's now part of an emerging multichannel, cross-platform approach to connected gaming."
All hope is not lost for smaller developers, they conclude, but with warnings that as the landscape becomes more cut-throat, big business partners will be more necessary than ever.
Facebook Gaming Boom Ends, Posing Challenges for Operators [IHS, via Gamasutra]