Taking advantage of the closure of Realtime Worlds' All-Points Bulletin, Hi-Rez Studios is giving APB refugees 30 percent off the purchase of its massively multiplayer online shooter Global Agenda.
In case you missed the news last week, APB is dead. Some other company might snatch it up and give it a go, but as far as the troubled Realtime Worlds is concerned, the ambition Grand Theft Auto flavored MMO is no longer a going concern. This is bad news for APB players, but potentially good news for Hi-Rez Studios and Global Agenda.
In a letter addressed to shooter/MMO fans, Global Agenda executive producer Todd Harris expressed delivered his condolences for the loss of APB.
"Today, we mourn our latest fallen colleague, APB. In making APB, Realtime Worlds had a bold vision to make an MMO devoid of traditional tab-targeting, cast bars, and die-roll combat. We honor their effort and innovation, and greatly mourn the game's closing."
G/O Media may get a commission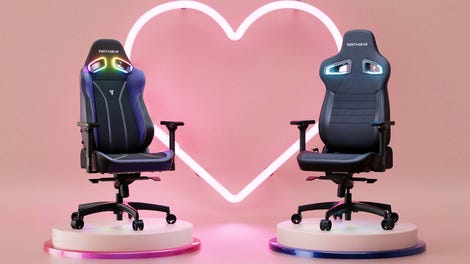 Up to $150 off
Vertagear Gaming Chairs
What touching, heartfelt sentiment! I feel tears coming on. Oh wait.
"So between today and Friday, September 24, 2010, we are offering refugees from APB and other Shooter/MMOs an opportunity to join Global Agenda's growing community more easily and affordably than ever. We figure you deserve it. And you'll fit right in since you already know how to aim."
Anyone who purchases Global Agenda from the game's official website can enter the code "LongLiveShooterMMOs" to receive a 30 percent discount on the game. That's $20.99, £13.12, or €15.75 depending on where you live.
On one hand I appreciate the savvy of Hi-Rez and their crack marketing team. This is an excellent opportunity to drum up some new business.
On the other hand, it feels a little bit like going to a man's funeral to hit on his widow. Granted the players and the game were only married for three months, but still, they loved each other very much.
So what's your verdict? Classy or tacky?