While our boss is away, Gearbox Software's boss plays, when the Borderlands developer's head honcho Randy Pitchford takes Crecente's place beside Totilo in this week's installment of Kotaku's call-in podcast.
These Great Fortnite Creative Maps Show Us What's Possible
Mr. Pitchford will be on hand to discuss anything and everything Pitchford and Gearbox related, from Borderlands to Brothers in Arms; that one Half-Life game they did to that other Half-Life game they did. Did you know he was once a professional magician in Hollywood? Well now you do, and you can ask him about that. If we're lucky, he'll be so caught off-guard he'll fall over, because "Randy Pitchford Pitches Forward" would be an amazing headline.
Pitchford joins Amy Hennig, Ken Levine, Tim Schafer, Cliff Bleszinski, and Michael McWhertor as the latest in our all-star and McWhertor cast of Kotaku Talk Radio guests, all of which are merely placeholders as we prepare the ultimate all-Fahey edition that will only be airing in my head.
Join us at 11am Kotaku Time (that's 1pm ET, 10am PT) tomorrow, when you will be able to call in grill Randy about anything your little heart desires - his games; his career; his favorite food - you name it.
G/O Media may get a commission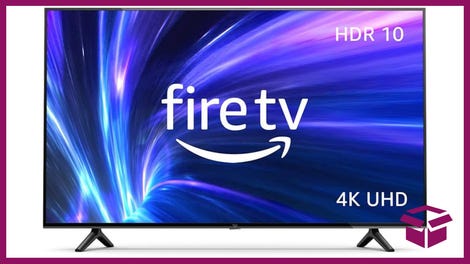 42% Off
Amazon Fire TV 50" 4K Smart TV
Look for a reminder post about the podcast at 10:55 AM mountain time (12:55 ET) on Wednesday. The post will include call-in info so you can ask your questions. The show will be live at 11am MT, 1pm ET, which would be an excellent time to call in.