Who really designed Ark: Survival Evolved? A lawsuit, filed late last year, alleges that there's a messy story behind the development of one of Steam's biggest hits.

These Great Fortnite Creative Maps Show Us What's Possible
The players involved are Trendy Entertainment, the company behind Dungeon Defenders, and Studio Wildcard, the start-up game dev behind Ark, which launched in Early Access last year on both Steam and Xbox One. In a lawsuit filed against Wildcard in December of 2015, Trendy alleges that their former creative director, game designer Jeremy Stieglitz, breached his contract and has been secretly working on Ark since he resigned from his position in 2014.
In court filings obtained by Kotaku this week, Trendy's lawyers allege that Stieglitz had violated contractual agreements not to compete with his former company and "not to solicit Trendy employees." They also accuse Wildcard of "tortious interference" with those contractual agreements, claiming that these acts "have had a devastating impact on Trendy's business" and arguing that Ark is directly competing with Dungeon Defenders both for players and developer talent.
The lawsuit, which is ongoing, is filled with allegations about Stieglitz and his involvement with Ark: Survival Evolved. Wildcard's leadership has denied that Stieglitz played a major role in the game's creation, but Trendy argues otherwise, and they've filed for "injunctive relief and damages" in the Eighth Judicial Circuit of Florida. On April 27, the court will hear arguments on Trendy's most recent motion, which asks for a temporary injunction until the case is settled. If granted, the injunction could temporarily halt development on Ark: Survival Evolved and even force Wildcard to pull the game from Steam as the lawsuit continues.

G/O Media may get a commission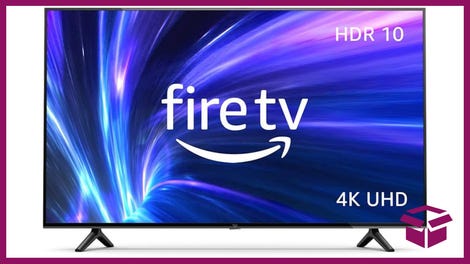 42% Off
Amazon Fire TV 50" 4K Smart TV
While Wildcard has not yet filed briefs in its own defense, the studio did ask the court to dismiss Trendy's allegations, calling them "irrelevant, immaterial, impertinent, and scandalous." The court has not yet responded to this motion for dismissal.

Studio Wildcard co-founder Jesse Rapczak told us last week during an interview at the Game Developers Conference in San Francisco that Stieglitz has "consulted" on Ark. Jeremy's wife, Susan Stieglitz, is another co-founder of Wildcard.
Stieglitz and Trendy have a controversial history, much of which is documented in the lawsuit.
Three years ago, Trendy employees reached out to Kotaku to complain about working conditions at their studio. They said they were forced to work excessive overtime, to the tune of seven days a week, and they claimed they were too scared to complain. They were worried about retribution from their creative director, Stieglitz. In June 2013, we published an article about these claims.
Within the next day, Trendy took action. They moved Stieglitz off the team he'd been leading, and by the end of the year they'd created a new imprint of the company for him called NomNom Games, to helm development on the online shooter Monster Madness. According to an employment letter dated September 23, 2013, Stieglitz's new role would both maintain his current title of Chief Technology Officer at Trendy and grant him the new position of president at NomNom Games. The reshuffling didn't last long. On April 4, 2014, Stieglitz sent an e-mail to the upper management at both Trendy and their main investor, Insight Venture Partners, with the subject "Might need to leave."
In the e-mail, which is filed in court documents, Stieglitz wrote that while he was excited about the potential for the game that would eventually be called Dungeon Defenders Eternity, he no longer felt comfortable with some of his co-workers. "Over the past couple weeks I've been in a lot of meetings with the various Trendy leads," he wrote, "and I've come to realize what I had originally thought when we formed NomNom, which is that after the slander leveled against me by certain people at Trendy, I can't really trust or work with these individuals ever again. It's just not psychologically possible for me, no matter how I might try to forget or ignore."
Stieglitz went on to suggest that either Trendy fire several people (whose names he listed in the e-mail) or find a way for him to seamlessly leave the company. He also asked if, as part of terms for an amicable departure, Trendy could lift the non-compete agreement he had signed as part of his original contract, which prevented him from engaging in "competitive activities" for three years after the termination of his employment.
Eventually, they came to an arrangement. On June 23, 2014, Stieglitz signed paperwork that would tie him to Trendy for the next two months, until August 15. As part of this deal, which was also filed in the court documents, Trendy agreed to knock down the non-compete agreement from three years to one. It would have then ended in August of 2015. Stieglitz also agreed to offer a 20% interest on game development work for the next five years to Trendy's investor, Insight, and to give them first right of refusal on the remainder of that interest.
That's when things got really messy. In their lawsuit, Trendy alleges that Stieglitz approached employees that summer, while he was still working at the studio, in an attempt to poach them for a new venture. This violated the non-interference agreement Stieglitz had signed, Trendy argued. On August 18, 2014, just days after Stieglitz officially left the company, Trendy's lawyers sent him a cease and desist letter, excerpted here:
Trendy alleges that Stieglitz then called them to say he "would not engage in such contractually prohibited conduct again." Trendy claims Stieglitz then continued to violate the non-compete agreement, helping launch Studio Wildcard and recruit Trendy employees to work on what would soon become Ark: Survival Evolved. In the lawsuit filings, Trendy offers a list of six people who they say were poached by Stieglitz. (Linkedin profiles reveal that some of these people left Trendy for Wildcard within the past two years, as did several developers who are not listed in the suit.)
Trendy also alleges that the Stieglitz and Wildcard "misappropriated Trendy's proprietary information, intellectual property and trade secrets for the development and launch of Ark: Survival Evolved," specifically referring to technology that they allege Stieglitz developed while at Trendy and then later used for Ark: Survival Evolved.
Much of Trendy's case revolves around a single question that remains unanswered: Just how much of Ark: Survival Evolved is Jeremy Stieglitz's work? Wildcard's leadership has played down his role, telling Kotaku's Nathan Grayson in an interview at GDC last week that Stieglitz has simply "consulted" on Ark, but that he would soon be joining the studio.
"Jeremy and I have worked together for a long time," Wildcard co-founder and former Microsoft technical art director Jesse Rapczak said when we asked if Stieglitz was one of the game's development leads. "I went to college with him. He has consulted on the game a little bit. He's joining us, if not already, then soon. We don't have a title of lead developer, though, because of the type of game this is. We are kind of flat with our structure. The team itself makes a lot of decisions about the game in concert with the community."
Even before this lawsuit, I had been curious about the team behind Ark: Survival Evolved. In mid-2015, around the time Ark first launched on Steam Early Access, I got several tips about Stieglitz's involvement with the game. One anonymous tipster claimed in an e-mail that Stieglitz was Ark's lead designer. Not long afterwards, a source who had worked with Stieglitz told me they'd heard the same thing, and that the game showed signs of Stieglitz's handiwork. When I reached out to Wildcard in August of last year, months before Trendy's lawsuit, the studio's CEO Doug Kennedy brushed me off. I'd asked him if Stieglitz was involved with the game, but he wouldn't answer. (Stieglitz has not returned requests for comment.)
Lawyers for Trendy raise the point that Jeremy Stieglitz's wife and studio co-founder, Susan Stieglitz, used her maiden name (Susan Browning) in registration forms for Wildcard but her married name (Susan Stieglitz) for her other business, a bakery in Gainesville, Florida. Trendy alleges that this was to mask her connection to Jeremy, writing in a motion that "Susan, however, is not a software engineer or designer—she is in the business of selling cupcakes."
Susan Stieglitz tweeted yesterday that she was being deposed about this issue:
Throughout 2015, lawyers for Trendy and Insight continued to contact Stieglitz. In July, they sent him another cease-and-desist letter, and then in December, they threatened litigation. On December 18, 2015, Trendy's lawyers wrote to Stieglitz: "Insight is well aware that you have been involved in the formation of Wildcard Properties, LLC d/b/a Studio Wildcard and the development of Ark: Survival Evolved. While Studio Wildcard may be operating in 'stealth mode' to mask your involvement, as some in the gaming community have observed, your wife is listed on the corporate records for this entity and we have learned from multiple sources that you have played a significant, if not controlling, role in Studio Wildcard."
Shortly afterwards, Trendy sued. Wildcard has not yet filed any briefs in their own defense, other than a motion to dismiss the case based on their issues with Trendy's various legal filings. Wrote Wildcard's lawyers: "Trendy's Complaint reads more like a salacious tabloid story than a short and plain statement of the ultimate facts allegedly showing Trendy's entitlement to relief, as required by the Florida Rules of Civil Procedure. Many of the allegations are disparaging and included simply to be provocative. They are irrelevant, immaterial, impertinent, and scandalous. As such, these allegations should be stricken."
The company behind Ark has not yet specifically addressed the allegations levied against them. Representatives for Wildcard declined to comment on this story, saying they couldn't talk about ongoing litigation.