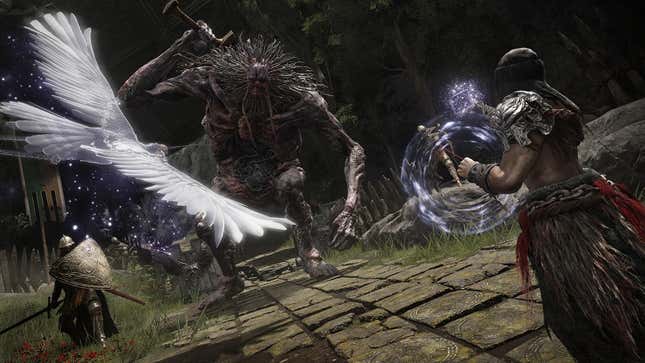 I usually think "Soulslike" is a loaded term; FromSoftware's legendarily grim and difficult 2011 role-playing game Dark Souls inspired a crowd of similarly grim, difficult games, but I don't think any of those imitators can compare to the regal original. Except, maybe, FromSoftware's other games and Souls sequels. With the help of other Kotaku staffers, I ranked them.
It didn't take too long. Though FromSoftware has existed as a studio since home console gaming's early days, there are only seven homegrown Soulslikes. The studio's first release, King's Field, a role-playing game scattered with skeletons, came out in 1994, and the first piece of its flagship mech franchise Armored Core was out in 1997, but a lot of this damp and dungeon-y early work stayed in Japan.

2009, when current president Hidetaka Miyazaki's castle-addled brain shaped breakout titles Demon's Souls and Dark Souls, changed that. Since then, "FromSoftware" has been synonymous with pain and rusted chains.

Now it's time for you to start screaming. My ranking awaits you.

I get it. Almost as much as I am a writer, I am a diehard FromSoftware fan, and I know the feeling of your organs liquefying to sludge when someone shares an opinion you disagree with. "But, but, but!" I sometimes find myself saying, like a baby recently parted with its bottle.

I can't offer much consolation aside from the kindergarten platitude that opinions aren't facts, the postmodern suggestion that there is no absolute truth, and the personal belief that, hey, guys, it's only video games. These are all some of the best.