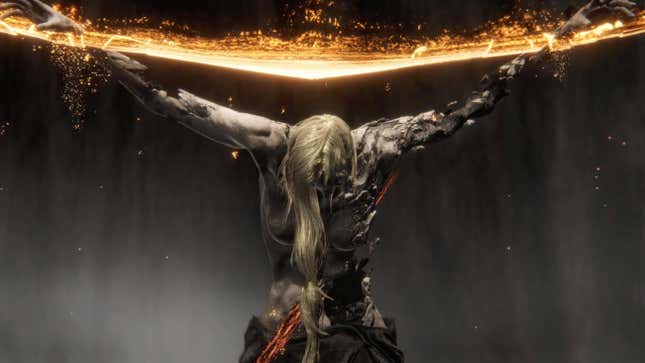 I have a reverential dedication to Elden Ring that I normally reserve only for the worst reality TV you've ever seen—surprising, but after a year of playing and on the eve of Valentine's Day, I'm starting to think that they're not so different.
Elden Ring, like the most tragic episode of The Bachelor, happens to be full of the most painfully single people (or demigods, dragons, horses, and so on) on the planet. Even canonically off-the-market characters seem so single in the way they act, speak, and look (I just think Queen Marika would be less prone to crucifixion if she were really serious about her marriage to Radagon).

Let's rank Elden Ring characters from most to least single.