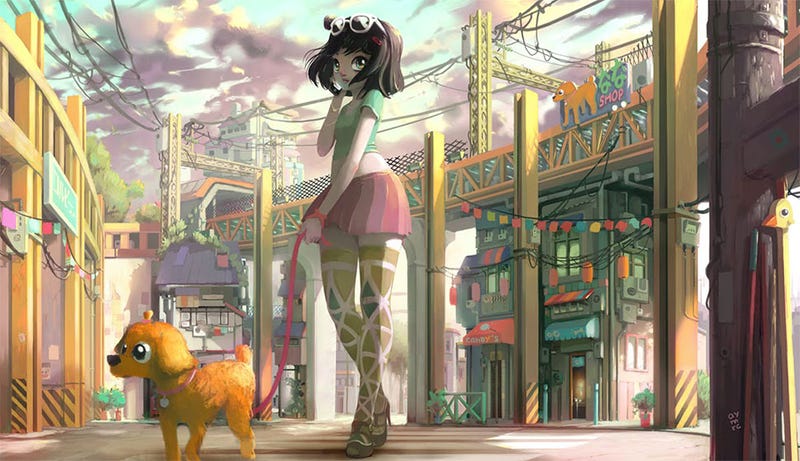 Fine Art
[Fine Art](https://kotaku.com/c/fine-art) is a celebration of the work of video game artists, showcasing the best of both their professional and personal portfolios. If you're in the business and have some art you'd like to share, [get in touch!](mailto:plunkett@kotaku.com)
Kevin Aymeric works at Japanese anime powerhouse Production IG, but prior to that he helped out on Ubisoft's gorgeous Rayman Legends. He got the OK from the publisher to release his artwork from the game earlier in the week, and wondered if we'd like to share it. Um. Yes.
Kevin is just one of the masses of talented folks to have emerged from France's Gobelins art school, some of whose clips we featured on Kotaku only a few weeks ago.
Below is a selection of Kevin's works from not just Rayman, but some other stuff as well. You can see more at his personal site.
—-
To see the larger pics in all their glory (or, if they're big enough, so you can save them as wallpaper), click on the "expand" button in the bottom-right corner.
Fine Art is a celebration of the work of video game artists, showcasing the best of both their professional and personal portfolios. If you're in the business and have some concept, environment, promotional or character art you'd like to share, drop us a line!
—-