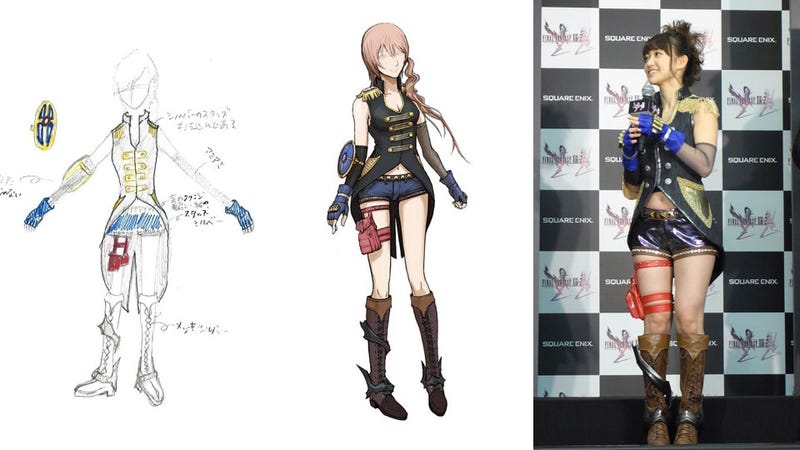 Idol Yuko Oshima didn't only work as the "official" Final Fantasy XIII-2 tester, she also designed outfits for the game.
Above, you can see her original concept art and how Square Enix cleaned it up. Oshima, a member of the popular group ABK48, wore the outfit to the game's promotional launch event at the Bic Camera in Tokyo's Yurakucho.
I believe this is the first time an well-known Japanese idol "worked" as a tester, designed a game costume, and then cosplayed it at the game's launch.
Click through the gallery to see more launch festivities, including Oshima selling FFXIII-2 to the first customer in line.
Ha! I guess she worked as a salesperson for the game, too. Jack-of-all-trades, that Yuko Oshima.
AKB48大島優子さんもDLC衣装で駆けつけた「FINAL FANTASY XIII-2」 [4Gamer]
スクエニ、PS3/Xbox 360「ファイナルファンタジーXIII-2」発売!! [Game Watch Impress]