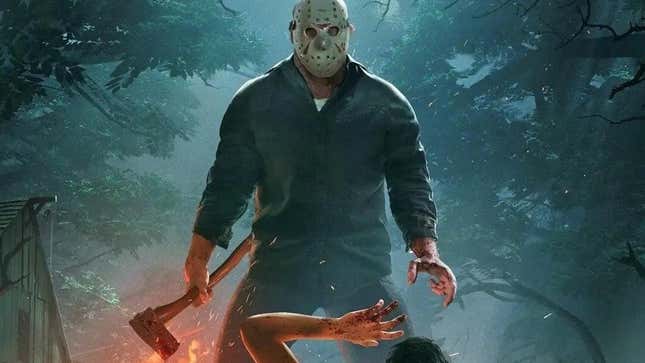 Friday the 13th: The Game is going away at the end of the year, so in the meantime the developers decided to let players enjoy the asymmetric multiplayer horror chaos with free unlocks and level boosts.

The Week In Games: Octopath Dreamland Deluxe
The team at Gun Media announced on Twitter on July 3 that players will no longer have to grind to unlock its most powerful abilities. "To help reduce the dependence on database servers, the following changes will be made for all players on Thursday, July 6th," the studio tweeted. Some of the most notable changes are that XP is disappearing, all player levels will be raised to the 150 cap, and they'll all now have access to the 30 best Legendary perks.
Here's the full rundown of what's changing:
30 Legendary Perks Awarded to All

Most Popular Perks
No Negative Effects
Best Roll Possible

All Players: Level 150

All Kills Unlocked

All Challenge Skulls Unlocked

No XP/CP Earned

No Matchmaking Functionality Lost
Friday the 13th takes place in Camp Crystal Lake and every round one player is randomly chosen to play as infamous serial killer Jason Voorhees, while up to seven other players are camp counselors who have to survive until time runs out. Players can choose perk loadouts before each match that give bonuses to things like stamina and being able to stun Jason. Previously you had to grind for them, but now even if you've never given the multiplayer horror game a spin you can instantly try out a top-tier build.
That's because Friday the 13th is getting delisted from Steam, Switch, Xbox, and PlayStation on December 31, 2023, when its licensing deal for the franchise will run out. Gun Media slashed the price to $5 until then, and made each DLC pack $1 a piece. And while the game will no longer be for sale starting in 2024, it will still remain online, at least for a little while. The game shut down its dedicated servers and switched to peer-to-peer matchmaking back in 2021.
Correction 7/5/2023 2:09 p.m. ET: The team behind Friday the 13th is Gun Media. IllFonic has not been involved since it's release years ago.