Fortnite's Summer Skirmish is an invite-only esports event that boasts over $8 million in total prize payout across the summer. A winner from Friday's tournament has been accused of cheating, and developer Epic has come to the player's defense.

In a Reddit thread with over 34,000 upvotes, competitor iDropz_bodies was accused of cheating his way to a large prize payout in the first day of this weekend's Summer Skirmish event.
The claims against iDropz_bodiez, who is known for his Destiny play but relatively unknown in the Fortnite community, are varied, but they hinge on accusations of manipulating stats, leaving games as they begin, and queuing at the same time as other players in order to get easier kills against willing opponents. Additionally, in the thread and elsewhere, there is a persistent rumor that the player uses a mouse and keyboard for play on his PS4, meaning that he would have an unfair advantage against other PS4 players who are controller-only, therefore raising his position on the leaderboard against his PC competitors.
The evidence used are iDropz_bodiez's performance stats and the replays of the matches that he streamed to his Twitch channel following Friday's tournament. However, that Twitch channel has been suspended since the streaming of the videos, making external confirmation of the claims difficult. Over Twitter direct message, iDropz_bodiez explained to Kotaku that the email he received from Twitch states that the reason for channel suspension was "hateful content" which he believes may have been related to past remarks made on-stream. iDropz_bodiez also told Kotaku that he will be uploading his match replays to his YouTube channel. Kotaku reached out to Twitch for comment, but did not hear back before publication.
An additional wrinkle in the allegations is that the Summer Skirmish event was not structured like a traditional competitive event would be. Instead, it was a highest score out of ten Solo matches format in which players competed in their own individual games and reported those scores onto a rankings leaderboard. iDropz_bodiez is a player on the PS4 platform, while many of the more recognizable participants are on the PC.
G/O Media may get a commission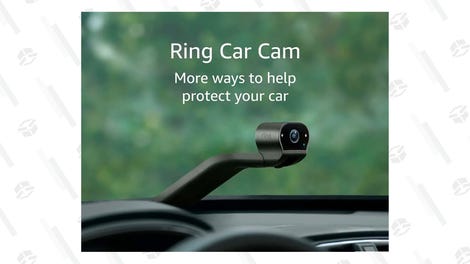 However, developer Epic have released a statement that defends iDropz_bodies from allegations of cheating, calling on their own analytics as proof that no foul play occurred. While not linking to the above Reddit thread, the statement reads like a point-by-point response that explains that their analytics show that none of the allegations in the Reddit thread have any merit.
Epic's statement suggests that the ranking websites that community members are using to create their theories, such as Fortnite Tracker, are often operating on incomplete information at any given moment. Additionally, none of their tracking analytics showed that there was any kind of collusion to get additional kills, nor is iDropz_bodies using a mouse and keyboard (he told Kotaku that he uses a Cinch controller).

Some have seen the accusations against iDropz_bodies as being simply about an unrecognized name coming out on top over more recognizable competitive players from the Fortnite community. In a video posted to Twitter, streamer Wish You Luck has gone so far as to call the community uproar slanderous and called on Epic to censure other competitive players who are participating in the cheating allegations.
In response to a question from Kotaku about the accusations in general, iDropz_bodies wrote this: "I'm not sure what to say about all the negativity. I was given an opportunity and made the best of it. Today really showed me that you really cannot succeed without hate but I was not alone. I had the Destiny community at my side. Without them I'm not sure if I would've been able to take it."