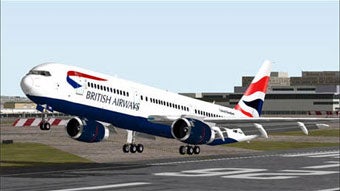 Microsoft's Flight Simulator series has been running since 1982. Hell of a long time. But news yesterday of the sacking of the game's development team cast the future of the series in serious doubt.
Chin up, Flight Sim fans! While the most recent group behind the series are no more, the series itself may well live on. A Microsoft spokesperson has told IGN:
We are committed to the Flight Simulator franchise which has proven to be a successful PC based game for the last 27 years. You should expect us to continue to invest in enabling great LIVE experiences on Windows, including flying games, but we have nothing specific to announce at this time.
You know how Microsoft closed Ensemble then signed them on to keep making games? And how Bungie are still making Halo games? And how ACES have been let go but Microsoft still sound like they want flight games made? Yeah. There's a pattern there.