Hideo Kojima has set up a new studio and is working on a new game. He hasn't revealed much about the game, but did touch on it in a new GameSpot interview, revealing a wee bit more about the game and himself.

Via GameSpot, here are five things I've learned about Kojima and his upcoming PS4 console exclusive.
1. His New Game Is "Big" and Has "Lots of Freedom"
I want to do something that gives a lot of freedom and interactivity. Like I did in the past, I want to make something that has a very strong, dramatic story...


...Sony is supporting us to make a big game that's edgy with a strong story that gives the player a lot of freedom, with new elements, and I don't know if that's possible. But we'll see.
2. Kojima Says He Keeps His Word About Game Budgets
A lot of people say that I spend too much money or take too much time, but that's a misconception. My last project was late about five or six months, but I've always kept my word on timelines and budgets...


...Japanese creators are famous for being loose with schedules, and I think people put me in that category, but it's not reality. In my case, I'm a director and a producer, so I have to stay aware of production and the budget.
G/O Media may get a commission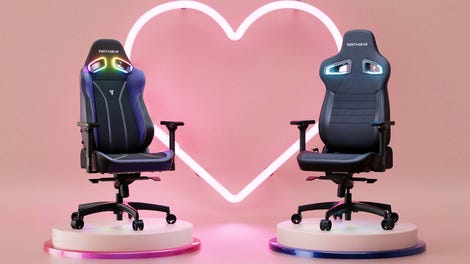 Up to $150 off
Vertagear Gaming Chairs
3. His New Game Could Expand into an Anime
...I want to make something that will have a big enough impact to become a series... This impact can lead into something outside of games, such as anime, manga, figures; something that is rich enough to expand.
4. Sony Isn't Trying To Control Kojima
They [Sony] are not controlling what I'm doing at all; that was part of the conditions, and Sony was very respectful towards me and what I do. In that regard, it's been very nice, and very pleasant.
5. Kojima's Kids Totally Hate His Beard
I'm not used to it, so I think about shaving it every day. In becoming an independent and creating my own studio, I wanted to change something about my look. I've received a lot of positive comments from people outside Japan about my beard, but inside Japan, beards have a bad image... My kids definitely don't like it.
You can read the full interview here.
To contact the author of this post, write to bashcraftATkotaku.com or find him on Twitter@Brian_Ashcraft.